| | |
| --- | --- |
| Classify | Delicious dried arhat fruit, not crushed, broken about 30 fruits/500g |
| Packing | Packing 500g |
| Origin | Vietnam |
| Expiry | More than 12 months from date of manufacture |
| Delivery | Nationwide Delivery |
Pictures of arhat fruit at Dung Ha Dry Food: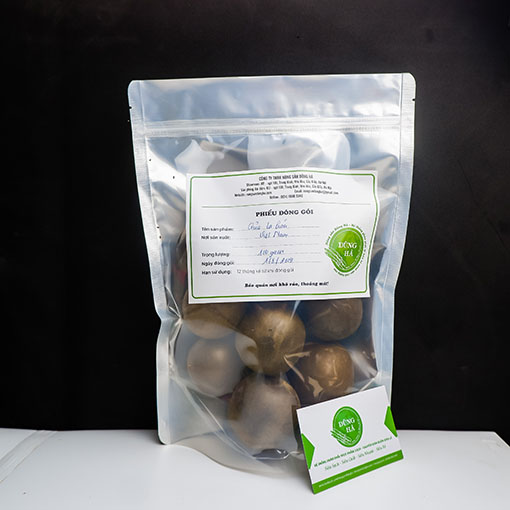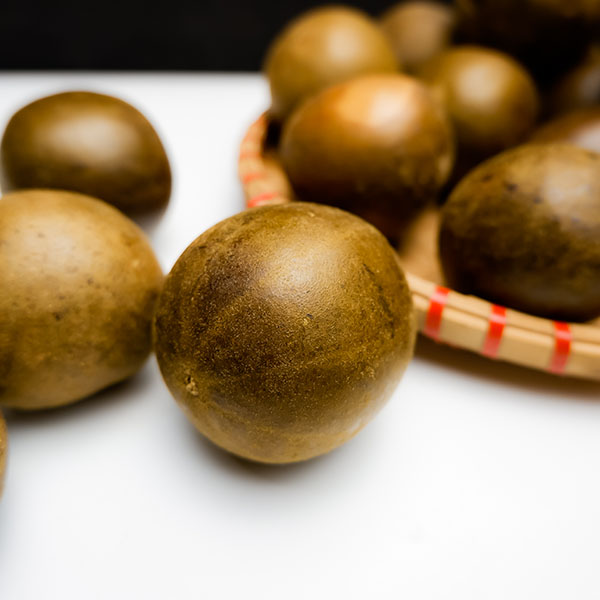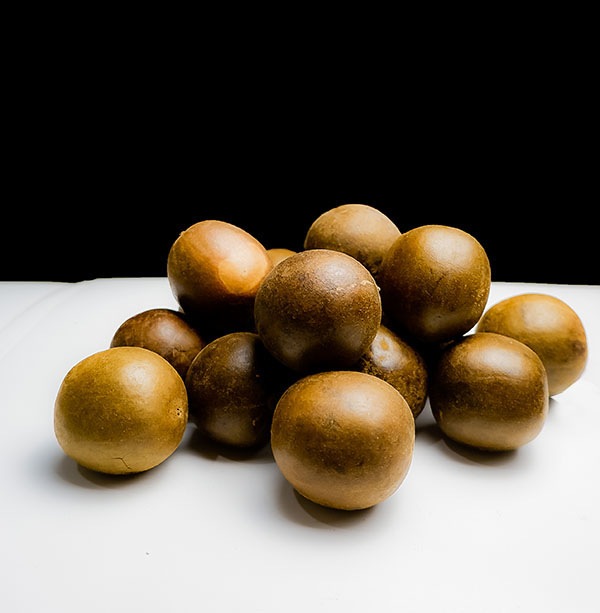 What is arhat fruit?
arhats are also known by other names as arhats, their scientific name is Siraitia grosvenorii. This is a climbing herb native to China. Currently being grown popularly in countries such as India, Thailand, China, …
Arhat fruit has a sweet taste, the amount of sugar in arhat fruit is many times higher than the amount of sugar in cane, so adding sugar with arhat juice is much better than sugar cane juice. The fruit juice has a very natural sweet taste, good heat dissipation and especially does not cause obesity. Arhat water is very easy to drink, that's why arhat fruit is loved and bought by many people.
Arhat fruits are usually harvested seasonally. Therefore, the use of fresh arhat fruit is very limited. Since then, people have found a way to preserve the arhat fruit so that it can be used all year round. That is drying. Dried arhat fruits can be used for a long time, up to several months, even up to 1 year.
To meet the needs of customers, currently Dung Ha Dry Food is selling dried arhat berries. You can consult and order quality 1 quality dried arhat fruit.
The main ingredients of arhat fruit
Arhat fruit  is an extremely healthy herb, in it contains a lot of beneficial active ingredients, such as: Vitamin C, Protein, Glucose, Fructose,… Let's keep an eye on the content of these substances. Substances available in arhat fruit according to the table below: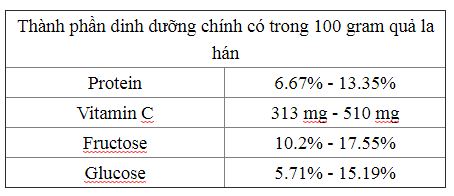 Besides the above 4 nutrients, arhat fruit also contains a number of minerals necessary for each person's body such as: Iron, Zinc, Tin, Manganese, Iodine and 26 other inorganic compounds.
Some ways to use dried arhat
Cook dried arhat fruit juice
Arhat fruit juice is a very good water for health, helping the body to clear heat and detoxify. Right now Dung Ha will guide you how to cook arhat fruit juice simple, easy to follow!
Doing:
Step 1: Choose dried arhat fruits, you need to choose large round fruits, when shaking there is no sound.
Step 2: Wash the arhat fruit to remove the hairs on the surface of the arhat pod.
Step 3: Use a knife to cut the arhat fruit in half or 4. Then squeeze the intestines with your hands and drop them into the water bottle. The shell can be discarded or used to cook water.
Step 4: Boil a pot of water and then pour the water into the container containing the pre-prepared arhat fruit. You need to pay attention to the ratio between arhat fruit and water, to taste and use enough during the day, you should mix it with 1-1.5 liters of water. Mix for about 5-10 minutes to be able to use.
Mixing arhat water is the most common way to prepare it. But if you want to save time, you should boil the dried arhat berries with boiling water.
How to soak delicious dried arhat fruit
Dried arhat wine is very good for health, helps strengthen the immune system and strengthens resistance.
Doing:
Step 1: Prepare 4-5 liters of wine and 10 dried arhats.
Step 2: Separate the arhat fruit and put it in a jar, then pour the wine in
The fruit of arhat wine is soaked for 9 months and can be used.
How much is the selling price of dried arhat fruit in Hanoi?
Arhat is indeed a rare commodity in the market, the supply is also limited. Therefore, the price of arhat fruit is very high, it ranges from 300,000 to 800,000 VND/kg. To serve the needs of customers, Dung Ha is currently supplying dried arhat berries at a stable price of 500,000 VND/kg, a mid-range price but high quality.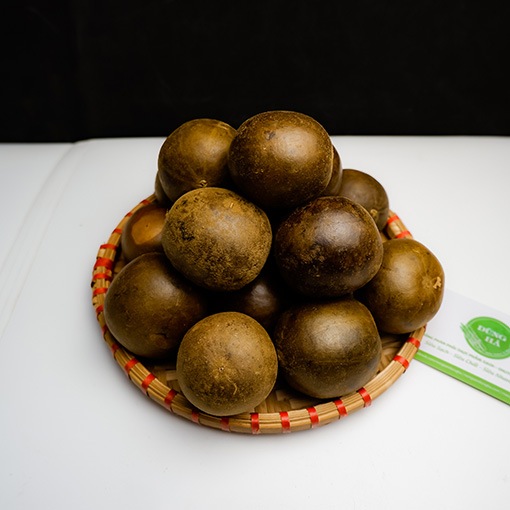 Where to buy quality dried arhat fruit in Hanoi?
Dried arhat fruit is a rare commodity on the market, so finding and buying arhat is difficult, finding quality dried arhat is even harder. Proud to be a leading reputable dry goods supplier in Hanoi, Dung Ha is committed to the quality of arhat fruit and to the origin of arhat fruit. The arhat fruits at Dung Ha are imported directly at the arhat orchards without intermediaries, so you can be assured of the price of dried arhats in Dung Ha.
In addition to fruit, Dung Ha also provides many other dry goods such as: dried fenugreek tubers, dried fenugreek buds, dried thorns, etc.
Refer to the list of dry goods available at Dung Ha Dry Food here: thucphamkho.vn/dac-san-ha-giang
Visit the addresses of Dung Ha Agricultural Products here:
Branch 1: No. 11 Kim Dong – Giap Bat Street – Hoang Mai District – Hanoi
Branch 2: A11 – Alley 100 – Trung Kinh Street – Yen Hoa Ward – Cau Giay District – Hanoi
Branch 3: No. 02/B Quarter 3 – Trung My Tay 13 Street – District 12 – Ho Chi Minh City