Information about dried star anise in Dung Ha:
| | |
| --- | --- |
| Classify | Dried star anise |
| Origin | Lang Son – Vietnam |
| Pack | 1kg/pack (according to customer's request) |
| Element | Quality anise, |
| Expiry | 12 months from date of manufacture |
| Delivery | Support shipping nationwide |
Pictures of dried star anise products at the store: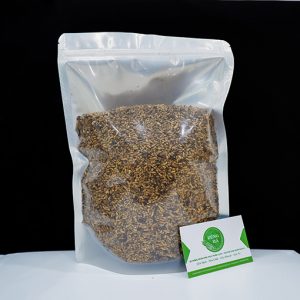 What is anise?
Anise is also known as Dai Hoi Huong, anise in English is lllicium verum Hook. f et Thoms. Anise tree about 8-10m high is a valuable medicinal herb in Vietnamese medicine, growing mainly in the northern mountainous areas and adjacent to the Chinese border.
People will harvest anise, clean it, then remove the seeds and then dry. Anise essential oil extract can be obtained from fresh anise flowers or dried anise flowers. In Vietnam, it is famous for Lang Son star anise with varieties such as cinnamon anise, cardamom anise…
What is anise used for – What is the effect of anise?
Dried anise is used to create scents in traditional Vietnamese or Chinese dishes such as pho or braised beef, and is the main ingredient in the familiar five-spice package.
Dried star anise is used as a daily tea, which is very effective in curing abdominal pain, helping digestion better.
According to many medical studies, in the composition of star anise has many uses to support the treatment of gastrointestinal diseases such as stomach, abdominal pain, intestinal tract, enhance digestion, treat flu. , rheumatism-related problems.
Dried star anise has the effect of promoting health, but not so that overuse or overuse will cause side effects affecting the body.
Precious remedies from star anise effectively cure diseases
– Dried anise flowers treat low blood pressure, dizziness: Use 4g of dried anise, 4g of dried ginger, 4g of fresh ginger, 4g of cinnamon humiliation for drinking water.
–  Use anise flower to chew every day to cure bad breath. smelly breath.
– Combine 10g of dried star anise, chicken gizzard film, alum powder and finely ground into powder. Apply directly to the roots of teeth or cavities.
– Powdered dried star anise used with about 5-6g of white wine each time reducing back pain symptoms.
– Use 5-6g of dried anise flowers to drink water daily to support the digestive system, stop vomiting.
– Dried star anise soaked with alcohol to massage the painful joints, shoulder and neck area.
– Using anise essential oil to repel insects such as flies and mosquitoes is very effective, non-toxic but using other methods.
– One more use of anise essential oil is that it can treat some skin diseases such as skin fungus, scabies or antiseptic very well.
– In bone stews, add a few petals of anise to create fragrance, or use five flavors in marinating baked goods…
How much is the price of dried anise?
The selling price of dried anise depends on the quality and the source. Currently, anise flowers from Lang are still guaranteed the best brand and quality, ensuring that the petals are not broken, the color is fresh, and the color is not tarnished.
The price of dried star anise being sold at Dung Ha dry food store is currently 250,000 VND/kg. Only one of the highest quality, clearly sourced from Lang Son, without impurities and without the use of preservatives. other manager. Can pack many different specifications according to customer needs.
This year, the selling price of dried anise has remained stable compared to the price of dried anise in 2019, not much change due to stable supply.
Where to buy dried anise flowers to ensure the best quality?
Dung Ha dried food is currently one of the most prestigious addresses for selling dried anise flowers in the country, not only people in cities like Hanoi or Ho Chi Minh City can buy dried anise flowers but in Other provinces can also access this quality product. Where to buy dried anise? Then it can only be Dung Ha.
We confidently affirm that the product quality as well as the price are the best, not only each anise product but also other dried products always keep the criteria such as: first-class quality, optimal price. .
Other related dry goods: dried coriander seeds, dried cassava seeds…