Information of Longan Hung Yen:
| | |
| --- | --- |
| Classify | Longan Hung Yen |
| Packing | Packing 500g |
| Origin | Vietnam |
| Expiry | More than 12 months from date of manufacture |
| Delivery | Nationwide Delivery |
Longan image of Hung Yen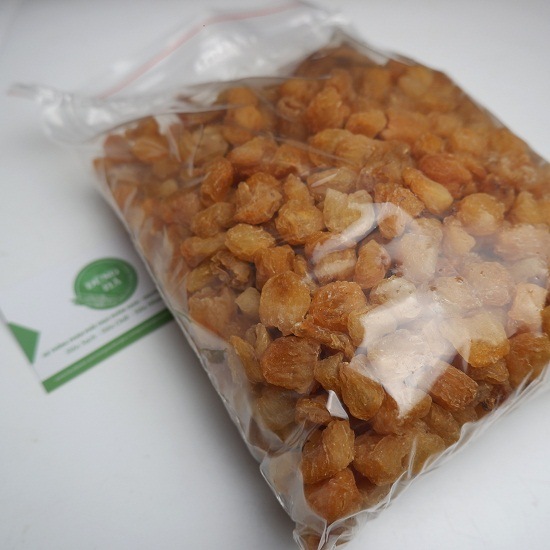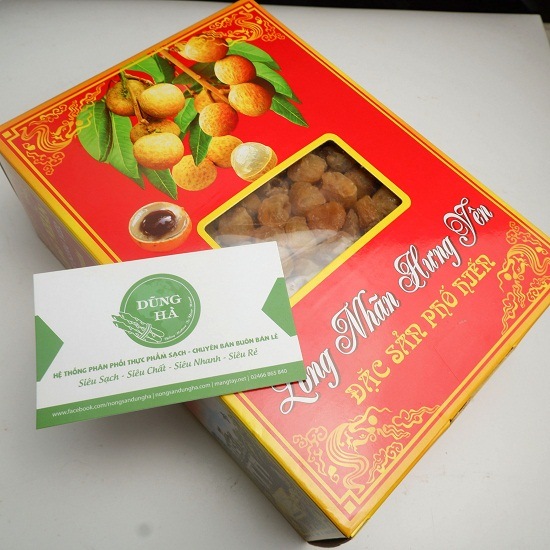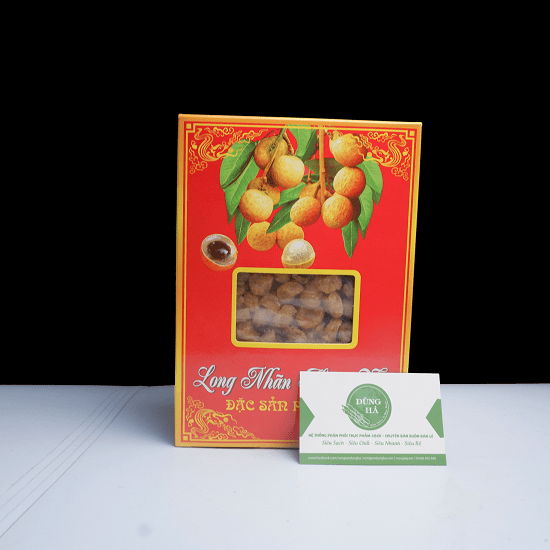 What is Longan?
Longan is a good food supplement daily nutrients for human health. This is the finished product made from the flesh of the longan fruit. After harvesting, longan is washed, peeled and seeded, then processed, dried and preserved. Currently, Hung Yen longan is a popular specialty in our country and is exported to neighboring countries.
Longan is usually made in the summer when the tree gives a lot of sweet, ripe fruit. All will be purchased and dried by a closed process, so we can be completely assured of the quality and nutritional content.
In addition to being a daily snack of people, longan is also known as a good medicinal herb, effective to treat many diseases. However, the composition of longan contains a lot of sugar, so we must know how to use it sensibly.
Delicious dishes made from longan
1. Lotus seed longan tea
Ingredients for making lotus seed longan tea:
Dried longan: 200 grams.

Dried lotus seeds: 200 grams.

Tapioca flour: 0.5 grams.

White sugar: 200 grams.

Water.
How to make dried lotus seed longan tea:
Step 1: After buying lotus seeds, wash them and then soak them in warm water for 2-3 hours. Lift to dry.
Step 2: Put a pot of water on the stove, put the lotus seeds in and boil for 20 minutes, the lotus seeds are soft and then put them in a bowl.
Step 3: Wash the longan and then soak it in warm water for about 10-15 minutes, take it out and let it dry.
Step 4: Put the lotus seeds into the intestines of the longan as a filling.
Step 5: Put a pot of water on the stove, pay attention not to need too much water, just enough for the amount of lotus seeds and longan. Then stir in the sugar. When the water boils, turn off the heat and let it cool. Next, put the lotus seed longan in a pot of water to soak for 30 minutes.
Step 6: Finally, boil the pot of water, mix tapioca flour with a little water, pour it slowly into the pot of tea and stir well. Cook for another 2-3 minutes, then turn off the heat.
Ladle the tea into a bowl and enjoy. Depending on our needs and preferences, we can eat hot tea or cold tea with a few ice cubes. On the summer afternoons of July, enjoying a bowl of lotus seed longan tea is delicious.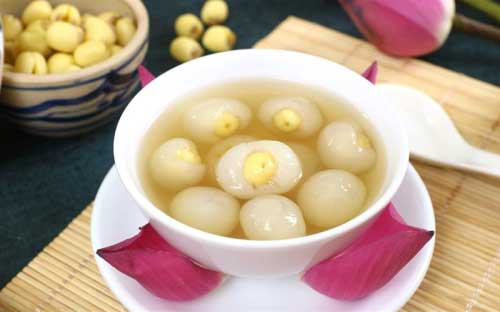 2. Longan ice cream
Ingredients to prepare longan ice cream:
Hung Yen Longan 100g.

Chicken eggs: 2 eggs.

Salt: 1 teaspoon.

Sugar: 100 grams.

Fresh milk without sugar: 200ml.

Fresh milk cream: 300ml.
How to make longan ice cream:
Step 1: Dry longan  after buying, wash and soak for 5 minutes in boiling water to soften the longan, expand and can filter out all dirt.

Step 2: Separate the egg white and egg yolk into two bowls.

Step 3: Put the sugar white and egg white mixture in a bowl, beat with a whisk. Continue to add fresh milk cream, unsweetened fresh milk and salt to the above mixture and beat.

Step 4: Add longan to the mixture and stir well.

Step 5: Put in the refrigerator and every 2 hours we take it out and shave it evenly, maintain 3 times like that after 6 hours we will have a batch of delicious, greasy longan ice cream to eat with the whole family.