Pure Cocoa Powder Information:
| | |
| --- | --- |
| Classify | 100% pure special cocoa powder |
| Production and processing | Produced and processed from fresh cocoa beans, dried, small drunk, finely ground into powder form. Cocoa beans are selected and cleaned to remove dirt |
| Pack | Quantity 500 gr/box |
| Origin | Dak Lak – Vietnam |
| Expiry | Store for 12 months from the date of manufacture (NSX printed on the package) |
| Delivery | Nationwide delivery (receive goods 24-72 hours) |
Pictures of pure cocoa powder at Dung Ha: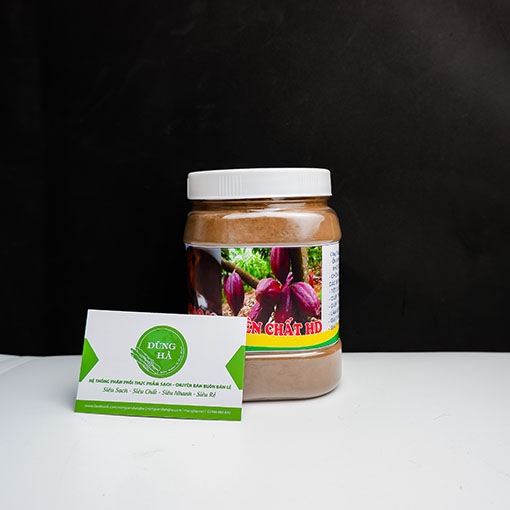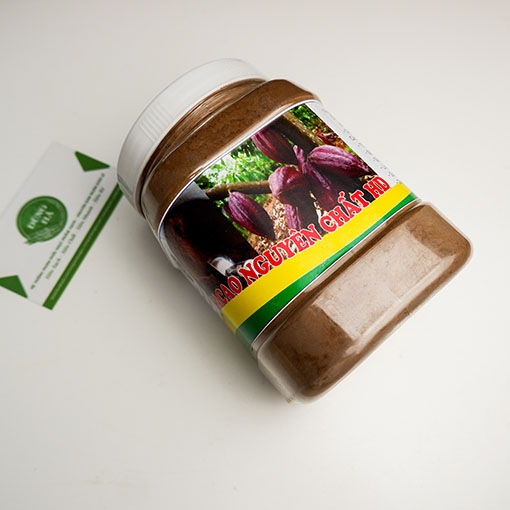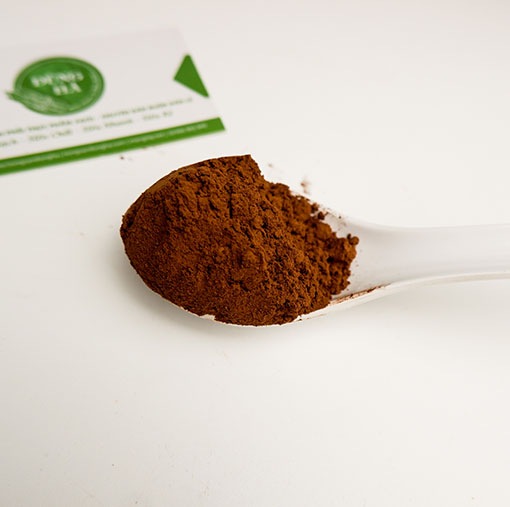 What is cocoa powder?
Cocoa powder is a famous powder that almost everyone knows. Daklak pure cocoa powder is produced from 100% cocoa beans. What are the effects of cocoa powder? Cocoa powder lose weight, gain weight? Cocoa powder can be used as an ingredient to make many different delicious dishes: milk cocoa powder, cocoa powder for baking, cocoa powder for milk tea, cocoa powder for buffalo legs, cocoa powder for face mask mask… And there are many other uses.
Pure cocoa powder is the finished product of the cocoa bean purchasing process. After that, it is processed, smooth and canned and preserved. The taste of cocoa powder is bitter and fragrant. So what is the right way to mix cocoa powder and what are the delicious dishes made from cocoa powder? Let's find out together below.
How to make delicious pure cocoa powder
Ingredients to prepare cocoa powder:
3 tablespoons cocoa powder.
50ml fresh milk without sugar or fresh milk with sugar depending on your preference.
3 tablespoons of Mr. Tho's milk.
Marble.
Warm water.
Stirring spoon, glass.
How to make cocoa powder:
Step 1: First, put three spoons of cocoa powder in the daklak into the glass.
Step 2: Next, add Ong Tho's milk and water, stir well, until cocoa powder becomes a smooth paste.
Step 3: Add fresh milk and stir well. So we have a cup of pure cocoa drink that is extremely nutritious.
Many people often wonder if drinking cocoa powder to lose weight, gain weight? The answer is yes. Depending on the ingredients mixed with cocoa powder, there will be different weight loss or weight gain effects. If you want to lose weight when drinking cocoa, you should limit the use of sweetened condensed milk. And if you want to gain weight, you can add this ingredient.
What makes cocoa powder delicious? Together we will discover delicious cakes made from cocoa powder.
Cocoa powder for baking
Ingredients to prepare cocoa cake:
Pure cocoa powder: 1/3 cup.
Eggs: 4 eggs.
Coconut flour soup: 2 tbsp.
Honey: 1/3 cup.
Coconut oil: 1/3 cup.
Baking soda: 1 teaspoon.
Vanilla: 1/2 cup.
Salt.
Dark Chocolate: 1 bowl.
Fat coconut milk: 1/2 cup.
You can combine some favorite fruits such as strawberries, kiwi, grapes… to make cocoa cake more attractive.
See more: Dung Ha moringa powder
How to make cocoa cake:
Step 1: Put pure cocoa powder, coconut powder, salt in a large bowl. At the same time, take another bowl, beat the eggs, add honey, coconut oil and vanilla and stir the mixture well. Then pour the above mixture into a large bowl of dry flour and stir well.
Step 2: Take a cake pan, place the lined paper and brush with a thin layer of oil. Then pour in the flour mixture and bake.
Step 3: Bake the cake for about 30 minutes at 180 degrees Celsius. When the cake is done, take it out of the oven and let it cool down a bit.
Step 4: Make the chocolate coating on the cake. The steps are very simple. You just need to put the chocolate in a saucepan over low heat. Then add coconut oil and mix well by hand.
Step 5: Put the cake on a plate and use chocolate to cover the cake. Scrape more chocolate on top of the cake to make the cake more beautiful. If you want to increase the attractiveness of the cake, you can decorate it with your favorite fresh fruits.
So, together, we have discovered how to make cocoa cake. It's delicious and wonderful, isn't it? Don't forget to save this recipe right away to give to the people you love.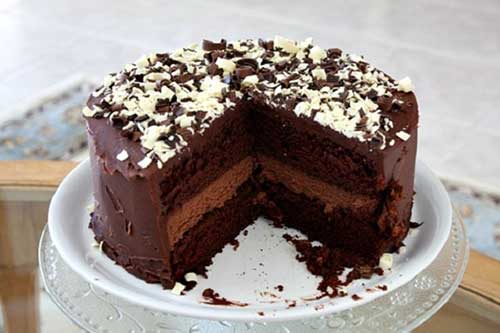 How much is the price of pure cocoa powder on the market for 1kg?
You also often wonder about cocoa powder how much? Currently, different establishments and points of sale will have different prices for cocoa powder. Usually, the high price of flour usually fluctuates around 130,000 – 170,000 VND/500gram.
At Dung Ha, we sell Daklak pure cocoa powder for 150,000 VND/500 grams.
Where to buy pure cocoa powder in Hanoi?
This is always a question asked by many consumers across Hanoi as well as nationwide. You can buy cocoa powder at supermarkets, buy cocoa powder at convenience stores or regional specialty stores.
We Dung Ha Dry Food is one of the reputable and quality cocoa powder selling addresses on the Hanoi market. You can be completely assured about the safety of pure cocoa powder as well as other dry products at Dung Ha.
In addition to selling pure cocoa powder Daklak, we also have a number of other powdered products such as: Dao powder, Gac powder, basil powder, celery powder…
All inquiries and contact information can be accessed at the address below:
Hotline: 1900986865
Website: https://thucphamkho.vn/
Most searched keywords:
Where to buy cocoa powder?
Where to buy cocoa powder?
Where to buy cocoa powder?
shop selling cocoa powder