Product information of tapioca starch (tapioca flour) in Dung Ha:
| | |
| --- | --- |
| Classify | Pure knife powder |
| Pack | Packing 500g; 1kg |
| Element | 100% tapioca starch, dried, crushed, finely ground |
| Expiry | 12 months from date of manufacture |
| Delivery | Nationwide delivery support |
What is the Dao flour?
Dao flour , also known as tapioca flour , is often mistaken for two different types of flour. But they are actually one and only have different names. Dao flour is extracted 100% from natural tapioca root powder, crushed and finely ground into powder.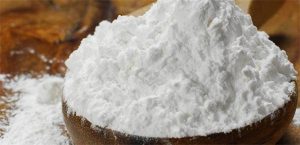 Dao flour is an indispensable ingredient in cakes, foot chau… In addition, Dao powder is also used to process tea, soups, etc. Below Dung Ha will reveal to you a recipe. To prepare dishes from flour , let's find out right away. 
Some recipes from tapioca flour (tapioca starch).
1. Filter cake
Filter cake is a specialty of Hue, when it comes to Hue cuisine, it is impossible not to mention filter cake. Filter cake has attracted many tourists when visiting Hue. This type of cake is made from flour and the processing of filter cake is quite simple. 
Materials to prepare: 
Medium river shrimp: 100 gr
Knife powder : 500 gr
Bacon: 200 gr
Warm water
Seasoning: Fish sauce, salt, cooking oil, sugar, seasoning seeds, paprika, chili, garlic, scallions.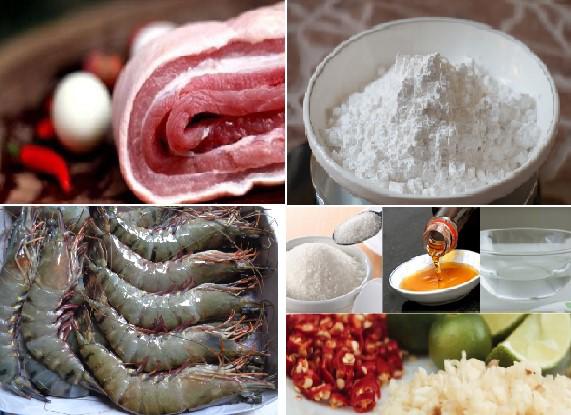 How to do it: 
Step 1: Make the cake:
– Wash the shrimp and pork belly and drain, then cut the pork belly into diced pieces.
– Finely chop green onions to marinate the meat, add a little seasoning and pepper to marinate the meat with flavor. 
– Mince garlic to marinate shrimp, add 1 teaspoon salt, 1 teaspoon seasoning, half teaspoon pepper and marinate for about 10 minutes.
– Next is the stage of making the cake: fry the onion and garlic and then roast the meat until golden, then add the shrimp to the island, until both ingredients are cooked, then turn off the stove. 
Step 2: Make the crust:
– Use 250 gr of flour to make the crust. First you need to put the flour in a large bowl, add a little salt to the flour and stir well. Then make a space in the bowl of dough. 
– Pour warm water into the bowl of flour and mix well. Then add 250 gr of flour and knead with your hands back and forth until the crust is smooth and flexible. 
Step 3: Bake the cake:
– Use a small amount of flexible dough to roll, then press flat. Add 1 shrimp and pork belly just prepared and fold the crust and smooth the edge. Take an appropriate amount of dough, roll it and press it flat. Add a shrimp with pre-cooked meat, fold the crust in half, and then smooth the edge of the cake. 
Step 4: Boil the cake:
– Proceed to boil the filter cake like boiling floating cake. Bring a pot of water to boil, then drop the cake in and boil until the cake floats, the cake is cooked. Note, before boiling you should add a little cooking oil and salt so that when boiled, the filter cake will be more shiny and more attractive. 
– Prepare a bowl of boiling water to cool so that when the cake is cooked, take it out and drop it into the bowl of water and immediately pick it up on a plate. This step helps to prevent the cake from sticking. To make the cake more glossy, you should brush the surface of the cake with a thin layer of cooking oil.  
See more: Pure cinnamon powder and EXCELLENT beauty hacks from cinnamon powder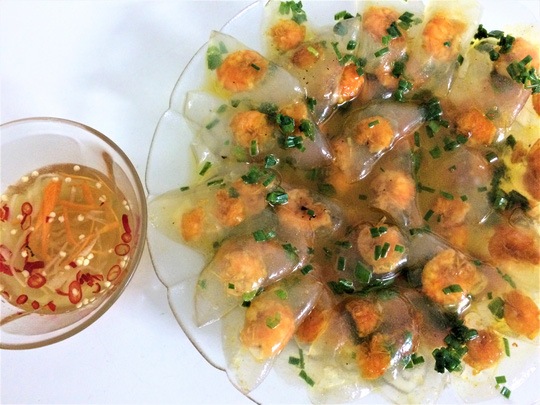 2. Make white pearls 
In milk tea or tea dishes, it is impossible not to lack pearls. The most popular type of pearl is the white one. White pearls are mainly composed of knife powder. Learn how to make white pearls below: 
 Ingredient:
Knife powder : 160g
Flexible jelly powder: 10g 
Sugar: 3 tablespoons 
Boiling water: 300ml 
Doing: 
Step 1: Mix 3 types of tapioca flour, jelly powder, and sugar together. 
Step 2: Pour boiling water into the dough and knead well with chopsticks or a small spoon. Wait until the dough cools, then knead the dough thoroughly with your hands. The more you knead, the smoother and more elastic the dough will be. 
Step 3: Then mold the dough into small balls
Step 4: Bring a pot of water to a boil, then slowly drop the pearls in and cook until the pearls float to the surface. Cook for another 10-15 minutes so that the feet are cooked more thoroughly. Turn off the stove and cover the pot for 20 minutes. 
Step 5: Prepare a bowl of boiling water to cool and pick up the feet and drop into the bowl of that water. Then take it out immediately.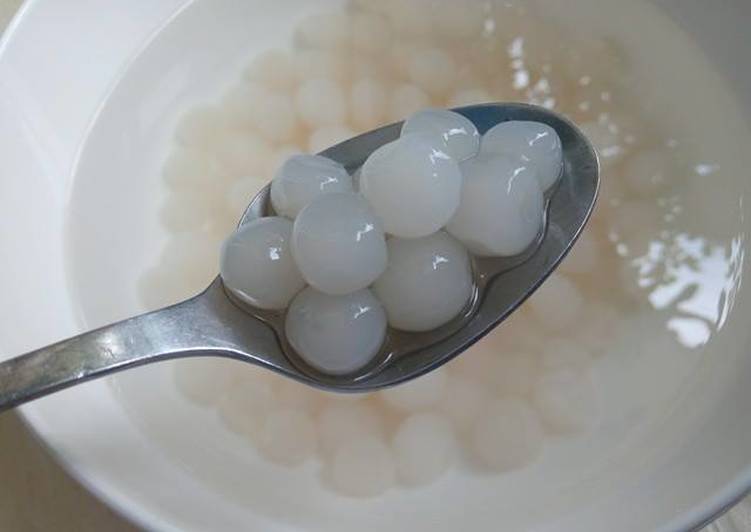 What is the current price oftapioca starch?
Knife powder is a popular item on the market and the price is also very cheap, ranging from 30,000-50,000 VND/pack. Currently, Dung Ha dry food is also selling knife powder for 30,000 VND/pack of 1 kg.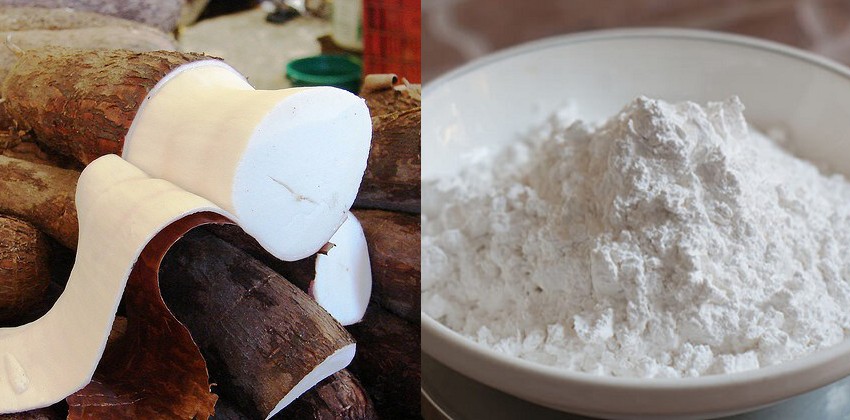 Where to buy quality tapioca starch in Hanoi? 
To buy quality flour , go to reputable dry food stores. In Hanoi, Dung Ha dry food is also selling all kinds of flour, including Dao powder, Cam leaf powder , basil powder , …. Dung Ha knife powder is 100% extracted from cassava roots, produced according to VietGap standards, always ensuring food safety and hygiene for consumers, so you can rest assured when choosing Dung Ha as your destination. Immediately contact the hotline of Dung Ha Co., Ltd. for advice and answers to all questions. 
Hotline: 1900 986865
Learn more: pure cocoa powder