Information of dried fruit at Dung Ha Dry Food:
| | |
| --- | --- |
| Classify | Dry fruit |
| Packing | Combo 4 packs x 200gr |
| Origin | Vietnam |
| Expiry | More than 12 months from date of manufacture |
| Element | 100% selected ingredients |
| Characteristics | MEKONG dried fruits sold at Dung Ha Agricultural Products are produced using advanced European technology and meet quality management standards. This modern closed drying process separates the water from the fresh fruit while ensuring the full flavor, color and nutritional value of the product. |
| User manual | Use as food or make tea |
| Storage instructions | Place in a cool, closed place, avoid direct sunlight as well as a lot of exposure to air |
| Product price | Quality dried mint price: 300,000 VND/kg |
| Delivery | Nationwide Delivery |
Photos of dried fruit at Dung Ha Dry Food
DRYING PIPEAN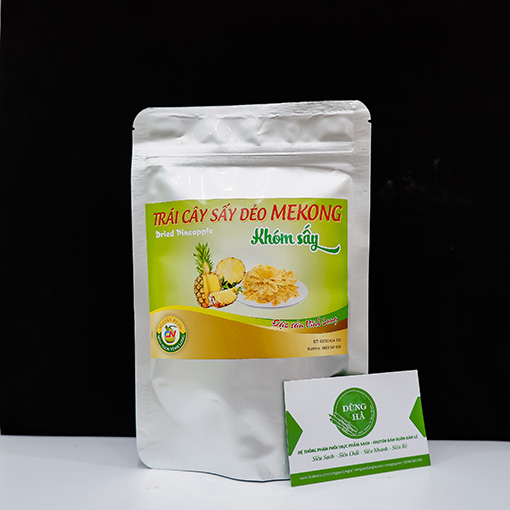 DRYING ORANGE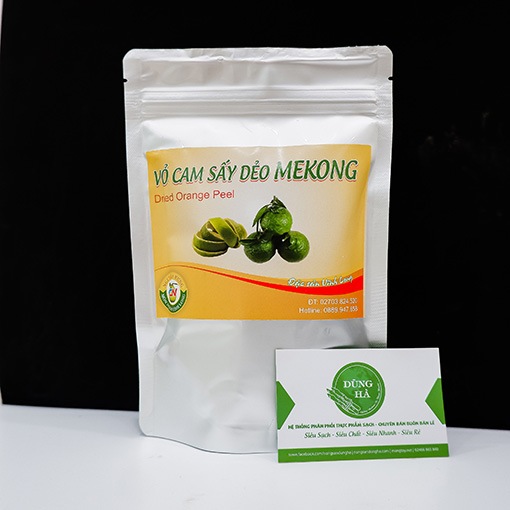 GRAPEFRUIT TEA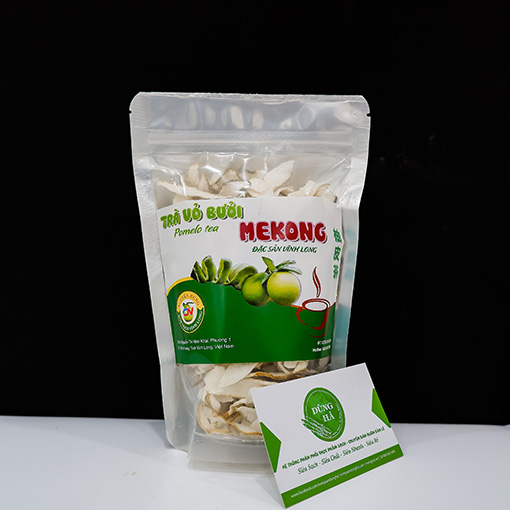 What is dried fruit?
Dried fruit is one of the favorite foods of consumers, both as a snack when hungry and providing all the necessary nutrients for the human body. Dried fruits are made from 100% fresh and selected fruits, so when compared, the nutritional composition is almost the same. Dried fruits are preferred by consumers such as: flexible dried pineapple, flexible dried mango, dried jackfruit, dried sweet potato, etc. So is eating dried fruit fat? Not only dried fruit but any other sugary foods, if we eat in large quantities, can cause overweight and weight gain.
Besides, some people often wonder: "Is dried fruit good?" In the framework of this article, we will learn together the effects of dried fruit.
Effects of dried fruit
Dried fruits contain high levels of nutrients
According to research, it is shown that the nutrient content in dried fruit is very high. The amount of nutrition compared to fresh fruit is the same. If calculated by weight, the content of fiber, minerals and vitamins in 100g of dried fruit will be 3.5 times higher than that of fresh fruit. Therefore, every day you only need to add a small amount of dried fruit to be able to supplement the necessary amount of vitamins and substances.
Not only that, dried fruit also contains a high amount of polyphenols – this is a substance that has a high anti-oxidation effect, has good effects on health such as: stimulating good digestion, blood circulation, preventing the risk of dangerous diseases. risk of several cardiovascular diseases and many other diseases. However, in some cases, if the drying process is not done properly, the vitamin C content in the fruit will be reduced.
Dried fruit provides energy and natural sugar
In dried fruit will include fructose and glucose. The amount of sugar in dried fruits is often very high, such as: with dates (64 – 66%), raisins (59%), dried apricots (53%), prunes (38%) or dried figs (48%).
Mainly, the sugar content in dried fruit is fructose. So, if you eat too much dried reishi, you may experience a number of conditions such as obesity, weight loss, some heart-related diseases or diabetes.
Dried fruits also provide the human body with a lot of energy. However, this energy is mainly sugar, so we only eat a moderate amount, avoid eating too much.
Dried fruits – ingredients for processing some delicious dishes
Currently, dried fruit is loved by many people, especially young people and children. We can use dried fruit in combination with some ingredients to make some dishes and desserts such as: yogurt with dried fruit, instant dried fruit, dried fruit for making tea, dried fruit for baking,…
How much is the price of dried fruit?
Due to consumer demand, there are now many places to sell dried fruit. However, not every store has a guaranteed source of quality goods. Therefore, when choosing to buy dried fruit, you need to find out carefully the origin of the product. Choose the products that are evaluated and purchased by many consumers.
On the market, each type of dried fruit will have different prices. At Dung Ha dry food, the price of dried fruit being sold is 300,000 VND/kg. Committed to price go hand in hand with quality.
Where to buy dried fruit?
If you are looking for a source of dried fruit or looking to buy dried fruit for daily consumption, you can choose some reputable places to buy such as: supermarkets, clean agricultural stores, convenience stores We – Dung Ha dry food is proud to be the place to sell quality and reputable dried fruit in Hanoi market as well as nationwide.
In addition to selling dried fruits, we also sell many other dried products such as: Hung Yen longan, Bo Me, lotus seeds, …
If you have any questions about dried fruit, you can contact us directly to receive the most enthusiastic advice. For customers far away, we also support delivery to the place.
Hotline: 1900986865
Website: https://thucphamkho.vn/