Xuyen khung information at Dung Ha Dry Food:
| | |
| --- | --- |
| Classify | Dry Xuyen Khung |
| Packing | Packed 500g and 1kg |
| Origin | Sichuan – China |
| Expiry | More than 12 months from the date of packaging  (NSX stated on the product packaging) |
| Characteristics | It is a perennial herb. Trees cross-framedistributed mainly in the northern midland and mountainous provinces |
| User manual | Used to make tea – Stew dishes |
| Storage instructions | Place in a cool, closed place, avoid direct sunlight as well as a lot of exposure to air |
| Product price | Price for dry frame currently: 400,000 VND/kg |
| Delivery | Nationwide Delivery |
Picture Xuyen Khung at Dung Ha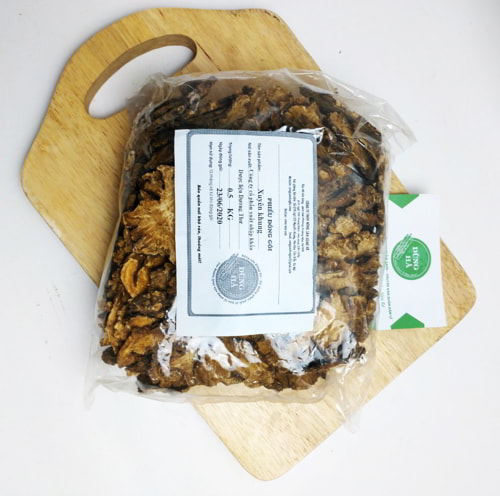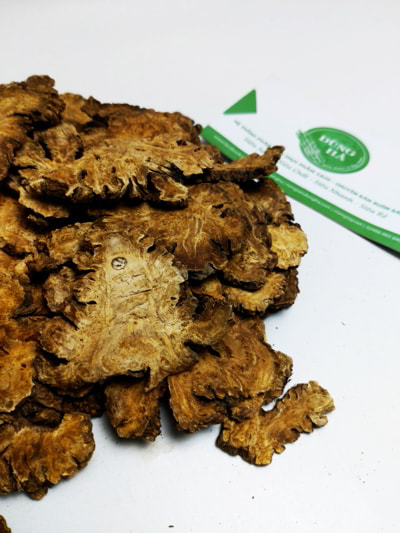 What is cross-frame?
Trans-frame (Ligusticum wallichii Franch) is also known as giant tiger, same frame, Kinh frame, rosemary, calyx, edema palace or pseudo-meojia. Cross-frame herbal medicine belongs to the family of flowers, has a long life. Trans-frame trees are commonly grown in mountainous areas and northern highlands such as Tam Dao, Lao Cai, and Ha Giang. The rhizomes and roots of the rhizome have a very good therapeutic effect. In addition, the frame can also be used to spice and flavor food.
What is the effect of the trans-frame medicine? Cross-frame treatment of what disease? Cross-frame has the effect of curing some symptoms such as: bone and joint pain, toothache, headache, irregular menstruation, cleaning the placenta for women after giving birth,… In addition, trans-frame also has the effect of carrying Fresh breath, helping you feel more confident.
Let's follow the section below to know more about each effect of the piercing frame.
What is the effect of cross-frame?
Cross-frame has been very famous for a long time with great uses such as:
Cross-frame helps relieve headaches, migraines
Remedies from trans-frame to treat headaches, you can use a combination of some drugs such as: cross-frame, mint, Khuong Hoai, licorice, leprosy, angelica. Then add the whole thing to the decoction with water and drink it every day. Just be patient for a while, your headache will definitely improve.
Cross-frame helps relieve joint pain
You just need to use the following ingredients: cross-frame, ox socks, 12g each, and a little bit of fenugreek. Add the whole decoction with water and drink. After about a week, the symptoms of the disease will gradually decrease.
Cross-frame helps improve women's health after giving birth
For women after giving birth, there is still a lot of blood remaining in the body, making themselves tired. Using trans-frame along with drinking dong quai helps to clean blood quickly, effectively and extremely safely.
Cross-frame helps regulate menstruation
Some women often experience irregular menstrual periods, you can use some of the following herbs: cross-frame, Bach Thuoc, Dong Quy, 10g each. Then bring the decoction with water and drink it every day to help the menstrual flow evenly, reduce menstrual pain.
Cross-frame cure toothache
You use it through the frame to mix it with the new cells, grind it into small pieces and apply it to the painful tooth area. You will reduce the pain of toothache.
Through the frame helps freshen breath
Bad breath is an unpleasant condition that makes you not want to communicate and lose confidence in public. To be able to stop this situation, you use it through the cooking frame with water, then red into the bottle and gargle every day. Surely, your bad breath will stop.
Cross-frame helps reduce fever
When you suddenly have a high fever, you can apply the following remedy: use through the frame, outline pepper, and mince each 6g. Then use it to inhale every day, the fever will be greatly reduced.
Cross-frame treatment of dizziness and vertigo
If you are a person who often suffers from dizziness and lightheadedness, try using 31g per day with 31g of rosemary mixed and drink as daily tea. Stick to using it for a while and you will see the benefits.
Cross-frame helps keep the heart healthy
You just need to take the male frame with water to drink every day, cardiovascular diseases: cerebrovascular congestion, hypertension, … will be effectively treated.
Piercing the acne treatment frame
Pimples are a very sensitive issue, causing loss of confidence for many people. To be able to improve this situation, you can use the remedy with trans-frame that is: use through the frame with meridians, sesame oil. Mix the above mixture and apply it on the acne-affected skin to help reduce pain and swelling.
Trans-frame for uterine bleeding
Piercing the frame soaked in white wine is considered an effective remedy to treat uterine bleeding. The method is quite simple, you just need to use the frame (25g) soaked with 250ml of filtered water and 30ml of alcohol. Soak for about 1 hour and then you lift up the stove to boil and drink this water 2 times a day.
Cross-frame with some notes when using
If you take it through the frame during pregnancy, you must be very careful, should use it according to the advice of your doctor to achieve the best effect as well as avoid experiencing bad conditions such as miscarriage.
Trans-frame is also advised not to use when you have excessive bleeding during your period.
Cross-frame is taboo to use with some medicinal herbs such as: Hoang Lien, Hoang Ky. Because it can lead to some side effects.
How much is the price of the frame per kg?
Currently, cross-frame is more and more popular and widely used. That is also the reason, you can find cross-frame purchases in many stores and addresses. However, to ensure absolute health, you should learn carefully and buy through the frame at reputable stores and brands.
Cross-frame prices are having a certain difference depending on the region, ranging from 360,000 to 400,000 VND/kg.
At Dung Ha dry food through the frame is being sold for 360,000 VND/kg.
Where to buy quality frames in Hanoi?
Where should I buy the frame to ensure the best quality? That is also the question of many consumers. Although there are many selling establishments, Dung Ha dry food is still one of the leading brands in providing cross-frame in Hanoi as well as nationwide at affordable prices.
Commitment not to use any chemicals in the process of processing and preservation. The cross-frame in our store is 100% pure cross-frame.
In addition to selling medicinal herbs, we also sell a number of other dry products such as: Duong Quy, Tam That Buds, Agarwood,…
For any questions about cross-frame as well as prices, you can contact us directly at:
Hotline: 1900986865
Website: https://thucphamkho.vn/