Information about dried cassava seeds at Dung Ha Dry Food
| | |
| --- | --- |
| Ethnic | Dried cassava Seeds special type |
| Pope | 1kg / healthy |
| Element | 100% dry ice cassava seeds |
| Expiry | 12 months and days |
| Revolution | Portion 5 – 10 gr |
| PRODUCTION & CONSTRUCTION | Our products |
| Preserve | Place of worship, seat, seat, |
| Price | The current block of dried cassava seeds: 35,000 VND / 1kg |
| Delivery | Delivery children |
Pictures of cassava seeds at Dung Ha Dry Food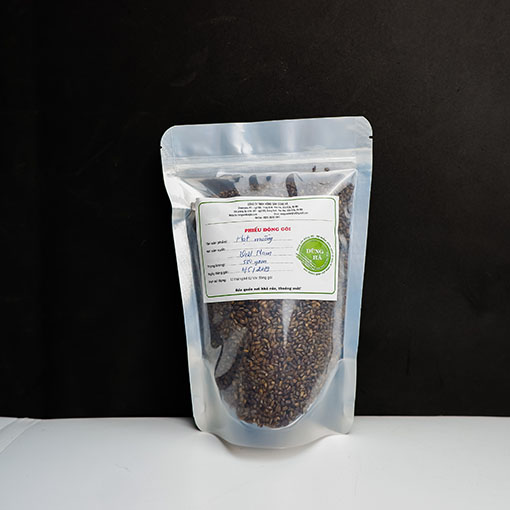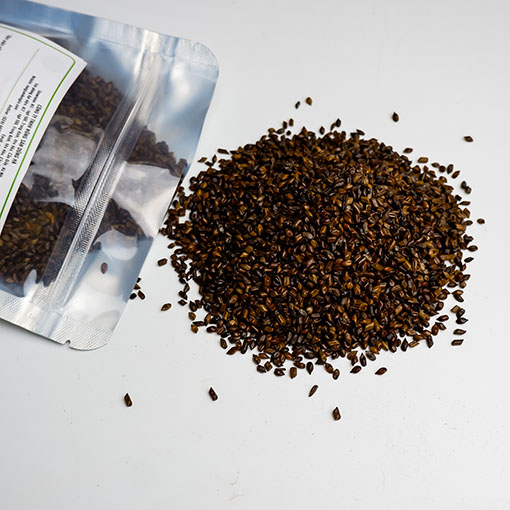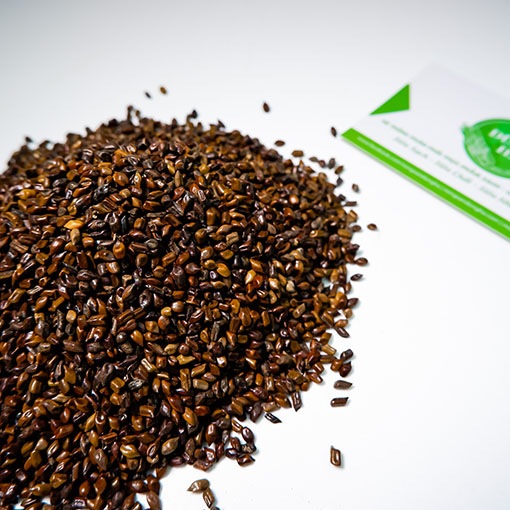 What is cassava seeds?
Cassia tora L., also known as Thao Minh, strabismus or decisive death. The average height of cassava seeds is less than 1m, but some trees still have a height of up to 1.5m. The leaves grow staggered, flowers grow in the interstitial leaves, yellow. Long cylindrical fruit. Each fruit contains about 15-25 seeds. The seeds are very small and also cylindrical, brown, and glossy. After being harvested, the fruit will be dried and then taken out the seeds inside.
Cabbage seeds are a very good medicine in Eastern medicine that has the effect of curing many different diseases such as: eye pain, constipation, high blood pressure, … Not only that, cassava seeds are very effective in losing weight.
What is the effect of cassava seeds?
Here are some remedies for diseases from cassava seeds that we would like to share with you. Let's find out together!
Dried cassava seeds help brighten eyes, clear heat, and facilitate communication
Materials to prepare:
Dried cassava seeds: 30g.
Plain rice: 100g.
Making:
The seeds and plain rice are washed, drained, and then placed in the pan.
After copying, put it in the pot with the water to cook the porridge.
When the porridge is cooked, divide it into 3 portions and eat it during the day.
Rice porridge has the effect of clearing heat, detoxifying, brightening eyes, nourishing kidneys, and clearing urine. Especially for some people who are overweight, leprosy, poor vision, red eyes, constipation, high blood pressure, this is an effective remedy.
Dried cassava seeds treat hypertension
Materials to prepare:
Dried cassava seeds: 12g.
Chrysanthemum: 4g.
Flowers: 10g.
Sweet grass: 6g.
Making:
Put all the ingredients in the teapot and drink it like tea. Drink several times a day. Persist in using for about 1 month you will see noticeable results, blood pressure stabilizes back to normal.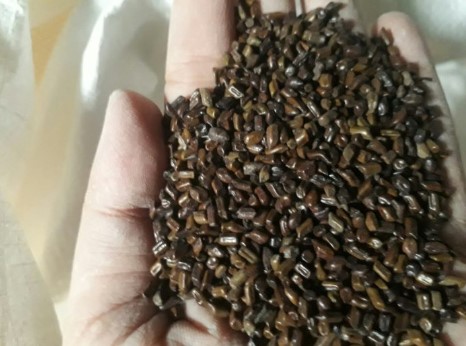 Dried cassava seeds help to relax the mind and improve sleep
The method is very simple, you just need to use 12g of cassava seeds, bring them to the fire. Then make water like tea, drink it before going to bed. Persevere in using it after about 1 month, you will see the effect, the spirit of comfort, the visible improvement, the better and deeper sleep.
Dried cassava seeds treat red eyes, blurred vision
Materials to prepare:
Dried cassava seeds: 12g.
Hoang Lien: 8gr.
Chrysanthemum: 6g.
Cup of love: 8gr.
Licorice: 8g.
Making:
Put all the ingredients in a kettle to drink water. Drink one drink a day. Use for about 20 days to treat red eyes, bright eyes.
In addition, some mothers use cassava seeds for children to play with sand. Satisfy your baby's fun while ensuring hygiene.
How to use cassava seeds properly:
Depending on the purpose of use, we can star yellow cassava seeds or burn star seeds. How to star will be mentioned below:
Golden Star of cassava seed
After buying, the seeds are washed and dried. Then put it in the pan.
Stir constantly so that the seeds are ripe and golden.
When you hear the explosion of the seeds, turn off the stove, put the seeds in a basket to cool.
Roasted cassava seeds
After being copied, the seeds continue to be roasted on the stove. Stir well until the seeds explode and smoke appears, the seeds are orange-yellow, when the pan has black smoke, stop.
How much is the price of dried cassava seeds per kg?
Currently, cassava seeds are not too difficult to find and buy in the market. Many addresses sell cassava seeds, but you should choose to buy at reputable and quality establishments. The price of dried cassava seeds also fluctuates depending on the store and area of sale. That price ranges from 30,000 to 50,000 VND/kg.
At Dung Ha dry food store we sell cassava seeds for 35,000 VND/kg. Committed to good quality at a very affordable price.
Where to buy quality dried cassava seeds in Hanoi?
Finding quality dried cassava seeds in Hanoi is not difficult. You can refer to some reputable places, which are popular with consumers, such as: Dung Ha dry food store. All products on sale and listed in our product catalog are clearly medically tested, ensuring food hygiene and safety in all stages of production.
Dung Ha is a brand that has received the prestigious Hanoi brand award for many years. Hope to always serve you
In addition, we also have a lot of other dried products such as: dried stevia, dried apricots, black pepper, skullcap pepper, dried dates…
For any questions about the product as well as the price, you can contact us directly to receive the most enthusiastic advice:
Hotline: 1900 986865
Website: https://thucphamkho.vn/