Information about dried radish products at Dung Ha Agricultural Products:
Classify

100% natural pure natural dried radish, including 2 types:

Dried shredded radish
Radish radish

Packing
Packing according to customer requirements (from 200gr – or more)
Origin
Selective procurement and quality control in Hung Yen, Bac Ninh and neighboring provinces
Expiry
More than 12 months from date of manufacture
Delivery
Nationwide Delivery
Classification of dried radish:
Special type of dried radish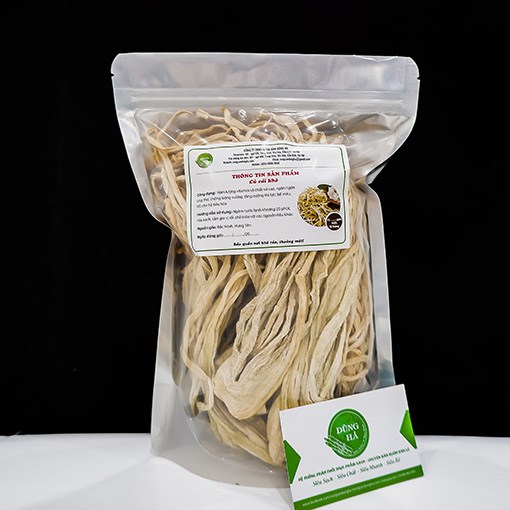 Dried radish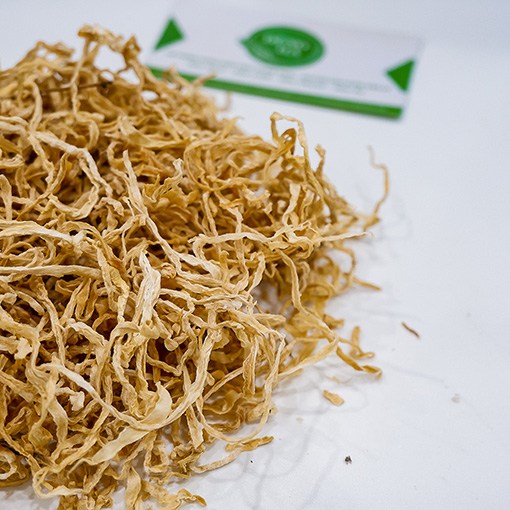 Dried radish meets quality standards at Dung Ha Agricultural Products:
Dried radish is a kind of dry food made and originated in some provinces such as Hung Yen, Bac Ninh and some surrounding provinces. At Dung Ha Agricultural Products, we specialize in selling quality dried radishes, committed to:
Absolutely say no to chemicals, stimulants harmful to health, not on the list of the Ministry of Health.
Completely prepared from fresh radish, then cut into fibers to dry directly in the sun.
Due to being dried, radishes are extremely sweet and crunchy. Dried radish can be used to store, stir-fry or sweet and sour, all very delicious and nutritious.
Raw materials for making dried radishes are completely grown radishes in accordance with PGS standards and carefully cared for by the dedicated hands of farmers, so you are completely assured of the quality and content of nutrients inside the radish.
How to make, experience making delicious dried radish at home
If you don't want to buy ready-made dried radish, you can buy quality fresh radish and then make it yourself. How to make is very simple, let's explore together how to make delicious dried radish at home:
Step 1: Fresh radish after buying, wash, then slice thinly.
Step 2: Dry the radish on a plate or a clean, wide tool. When the radish has just dried, we bring it back to the salt. Note, just a little salt, otherwise the radish will be salty.
Step 3: Dry the radish again, when the radish is tough, it can be used.
What is the delicious dish of dried radish?
Dried radish is a very healthy food rich in nutrients and vitamins. Therefore, it is used a lot in family meals. Dried radish can be processed into many delicious and attractive dishes to change the daily taste for the family such as: sweet and sour dried radish, stir-fried dried radish with beef, fried vegetarian radish, radish Stir-fried dried radish with egg, dried radish kimchi, dried whole radish with meat…
See more: 100% pure Phu Quoc ground pepper, good price in Hanoi
Preliminary processing of dried radish for food processing
Buy dried radish, want to cook delicious food, just remember to prepare the dried radish first. By soaking dried radishes for about 20 – 30 minutes in water, the dried radishes will soften and expand. For sweet and sour dried radish, we only need to soak in water for about 15 minutes.
How to make fried radish with beef:
About the preparation materials include:
200 grams of dried radish.
200 grams of beef.
Garlic
Seasoning seasoning: seasoning seeds, salt, oyster sauce…
How to make fried radish with beef:
Step 1: Dried radish, soak in water for about 20-30 minutes for the radish to bloom, soft and chewy
Step 2: Wash and cut the beef into very thin slices, then season to taste and season to taste.
Step 3: Lift the pan on the stove, add the oil, when the oil is hot, add the garlic and saute until fragrant, then add the beef and stir-fry until the beef is cooked, then remove to a plate.
Step 4: Put the radish in the frying pan. Season with spices and oyster sauce. When the radish is cooked, pour in the beef and stir for a few more minutes, then turn off the heat and put on a plate to enjoy.
How to make sweet and sour dried radish:
About the ingredients to prepare:
1 kg of dried radish.
400 grams of sugar.
200 grams of white salt.
Soy sauce, chili powder.
How to make sweet and sour dried radish:
Step 1: Soak dried radishes with water for about 15 minutes, then pick them up and drain them until they are soft and sweeter.
Step 2: Get a plastic box or glass box to put the wealth in. Then add sugar, chili powder, soy sauce and mix well by hand.
Step 3: Using a plate or bag of water to top, press down on the radish. Seal the box and keep it in a dry place.
Note that 5-7 days we can enjoy. We can eat sweet and sour dried radish with hot rice, grilled meat or cook sweet and sour soup. That would be very attractive. You should add this dish to your family's housewives too.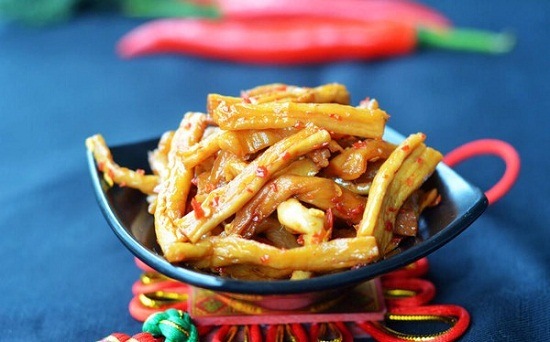 How much is the price of dried radish for 1kg?
Currently, dried radish is increasingly used because of its high nutritional value and can be preserved for a very long time. Therefore, there are many shops selling dried radish with different prices. The price of dried radish ranges from about 70,000 – 90,000 VND/500 grams.
Currently, at Dung Ha Agricultural Products we are selling quality dried radish for 70,000 VND/500gram. Committed to customer satisfaction.
Where to buy quality dried radish?
With the increasing demand in the market for dried radish. Currently, there are countless shops, units and agents selling dried radish. It is also a favorable condition for the source of poor quality dried radish to mix into the market. Therefore, readers need to find and choose to buy dried radish at reputable and quality addresses.
We – Dung Ha Agricultural Products is always the leading brand in the country and is the number 1 selling address of dried radish in the national market as well as in Hanoi. Dung Ha commits not to use any chemical ingredients, stimulants not on the list of the Ministry of Health in the process of harvesting and processing food. Therefore, consumers can use it with peace of mind.
In addition to selling quality dried radish, we also sell a number of other dried products such as: Son La lonely garlic, forest shiitake mushrooms, king vegetables, Lingzhi mushrooms, …
Dung Ha Agricultural Products wishes to be a companion to every Vietnamese family.
Hotline: 1900 986865
Website: https://thucphamkho.vn/