Information about lemon powder at Dung Ha Agricultural Products:
Classify

   Pure lemon powder

Pack

Packed 500g

Ingredient

100% pure lemon powder, safe for users.

Expiry

12 months from date of manufacture

Using

Used as a seasoning for cooking dishes, salads, sour soups, etc

Preserve

   

  In a cool place, avoid direct sunlight, keep the packaging tightly closed

Price

Selling price of lemon powder 500gr 100,000 VND

Delivery

Support delivery inner Hanoi within the day.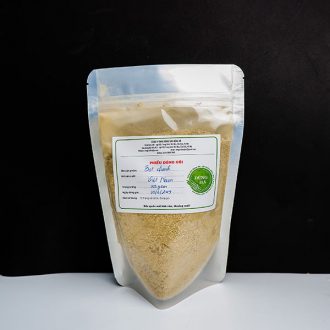 Information about lemon powder products at Dung Ha Dry Food:
Lemon powder – an indispensable spice in every Vietnamese family's kitchen cabinet. Pure lemon powder is a fine powder that is spray-dried from fresh lemons. Lemon powder has a very natural taste, identical to the taste of fresh lemons. Lemon powder is often used in cuisine, most of the daily dishes are indispensable in the presence of lemon powder.
Pure lemon powder is an alternative to fresh lemon, it brings convenience and savings trend for Vietnamese housewives today. Lemon powder has very good uses for health. Right now, let's learn about the uses of lemon powder with Dung Ha!
Uses of lemon powder for our health
Pure lemon powder is often used to prepare simple daily dishes such as: Thai tomyum hot pot, Thai hot and sour hot pot,… Instead of having to choose to buy fresh lemon, you can replace it with lemon powder because Your family does not always have fresh lemons in the house.
Currently, restaurants and eateries are also gradually replacing fresh lemons with pure lemon powder, because they realize the cost to pay for lemon powder is cheaper and more convenient. Lemon powder helps to make the taste of dishes more intense. It is converted that :1 teaspoon of lemon powder mixed with 50ml of water is equal to 2.5 lemons.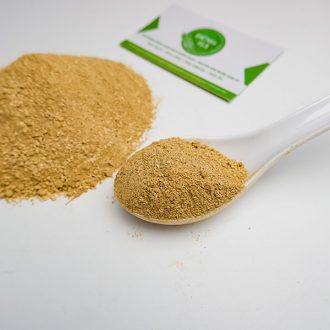 Here are some uses that lemon powder brings to our health:
Lemon powder has the effect of reducing cholesterol in the body
Prevent free radicals that cause cancer
Help strengthen bones
Strengthens resistance and improves intestinal immunity.
Teeth whitening and healthy teeth
Increase skin elasticity
Weight control
Make the food taste more rich and attractive.
Instructions for using lemon powder
Here are some indispensable dishes without the taste of lemon powder:
– Thai Sour Hot Pot: After simmering the bones, it will be seasoning, in addition to monosodium glutamate, salt, satay, … don't forget to add lemon powder. Lemon powder will make your hot and sour hot pot more natural sour taste of lemon, making the hot pot more flavorful. Bring the broth to a boil and add the other ingredients and enjoy.
– Vegetable Salad: Ingredients to make a vegetable salad include onions, tomatoes, cucumbers, bean sprouts, .. after washing the ingredients, you cut the pieces just enough to eat and put them in a bowl. big bowl. Add seasoning to salad, mix spices including sugar, olive oil, salt and lemon powder, mix the spices well and wait 10 minutes to be used.
Snakehead Soup Soup:
This is a rustic dish in the South of our country, snakehead fish sour soup cannot lack the taste of lemon powder. Snakehead fish sour soup is made as follows: Put the pan on the stove and fry the garlic until fragrant, stir-fry through tomatoes and pineapple before about 2 minutes, then add filtered water to boil. Add seasoning and don't forget to add lemon powder. Adjust seasoning to taste and enjoy.
What is the current selling price of lemon powder?
Currently, many places sell lemon powder, each place has a different origin and quality is also different, the price of lemon powder usually ranges from 200,000 – 220,000 VND/pack of 1kg. Currently, Dung Ha is selling pure lemon powder for 100,000 VND / 500 gr pack.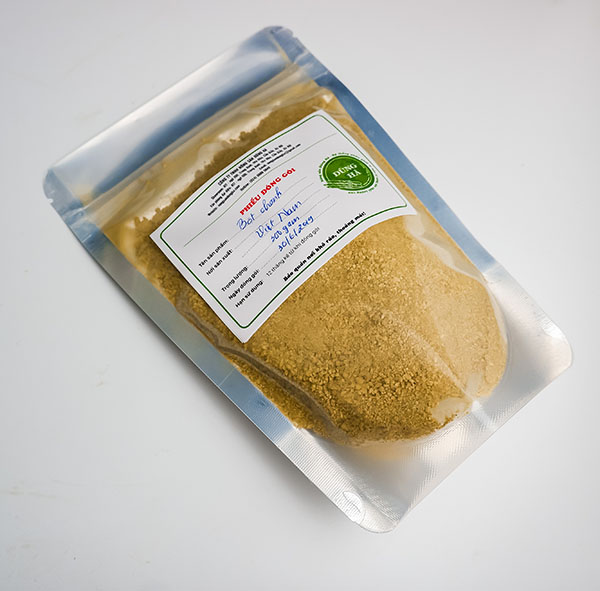 Where to buy pure lemon powder in Hanoi?
Pure lemon powder  is sold quite commonly in the market, but not everywhere sells pure lemon powder, ensuring food safety and hygiene. If you don't know where to buy reputable lemon powder in Hanoi, come to Dung Ha Dry Food right away!
Dung Ha lemon powder is extracted 100% from fresh lemons, natural aromatic flavor, Dung Ha always puts the health of customers first. Besides, we also provide some other powders such as: garlic powder, asparagus powder, black turmeric powder price… Contact now to buy lemon powder with many special offers.