Information about cereal flour at Dung Ha Agricultural Products:
| | |
| --- | --- |
| Classify | Whole grain flour |
| Pack | Packing 500gr or more (or depending on customer's request) |
| Element | 100% pureed from 5 main types of beans: black beans, red beans, green beans, white beans combined with nuts like almonds, walnuts, black sesame. |
| Expiry | 12 months from date of manufacture |
| Delivery | Nationwide delivery support |
Pictures of cereal powder at Dung Ha dry food: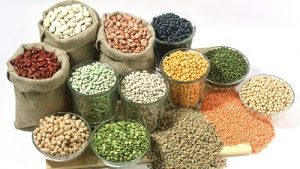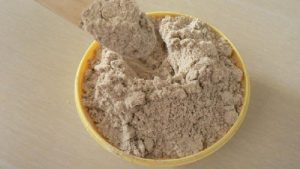 What is cereal flour?
Cereal flour is a very familiar food that many people love to use with a very high source of nutrients. Nutritional cereals are foods recommended by health professionals for everyone. Cereals are made from ingredients such as: wheat seeds, peas, corn kernels, black beans, oat seeds and some other grains. 
Cereal flour provides a large amount of nutrients including: iron, calcium, zinc, essential vitamins such as vitamin A, vitamin C and some other minerals. Not only helps the body to develop healthy but also good for the skin, bringing bright white skin, weight loss cereal powder, weight gain cereal, …
It is estimated that, for those of you who are in the growing, adult stage, a day should add about 50-60 grams of cereal. For children, low-sugar cereals should be added, natural flavors, no bad fats, providing essential nutrients for growth.
Science has also shown that, compared to people who do not regularly use cereals, those who often add cereals to their diets reduce a lot of the risk of obesity and overweight.
Cereal flour contains a large amount of fiber to help you feel full for a long time, good digestion, reduce the risk of diabetes and some cardiovascular diseases. On the market today, there are many different types of cereals for ages from young to old, depending on different purposes and needs so that we can choose to buy the most suitable products, such as: beone cereal, nestle cereal, nutrition cereal, weight gain cereal, diet cereal powder, pregnancy cereal, minmin milk cereal, 5 bean cereal, 18 grain cereal, exercise cereal gym, nesvita cereal,…
So what is the effect of cereal flour? Do you drink cereal with honey? The following article will provide information and useful effects of cereals to readers.
The effect of cereals
Cereal flour is produced from 100% natural ingredients, including many different types of seeds, does not contain very safe preservatives. Processing, roasting from 300 kinds of nutritious seeds, the effects that cereal flour brings to people are:
The amount of fat in cereal flour is very small. So, this is the recommended food to use every morning, especially for dieters who want to lose weight.
Cereal flour contains a large amount of fiber, which is good for the digestive system. For people who are often constipated, it is recommended to use cereal flour every day with a dosage of 30g. Or you can eat oatmeal porridge in the morning to reduce high cholesterol in the blood.
Vitamin B in cereal powder stimulates the formation of energy, brings mental refreshment, high concentration at work.
In addition, women who are pregnant should also use cereals to increase the amount of folic acid, which is beneficial for health.
Iron is involved in the production of blood, which is essential. Iron is a substance commonly found in red meat, however, some dieters do not eat meat. To still ensure the required amount of iron every day, you can use cereals.
Cereal flour contains little salt so it is very suitable for people with cardiovascular disease or high blood pressure.
In addition, there are a number of other effects such as: cereals to help gain weight, the use of cereals in beauty, cereals to increase muscle, …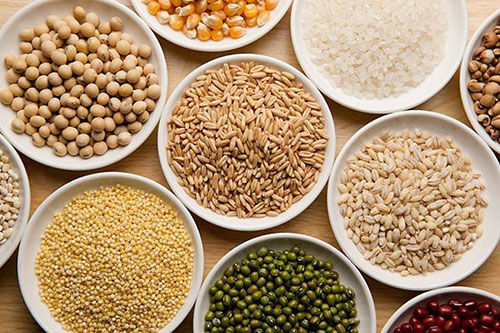 The main ingredients of cereals are legumes, which contain a lot of fiber to help slow the absorption of sugar and effectively combat constipation. Not only that, cereals also contain a number of other substances that in rice do not have or have but very little such as: calcium, fat, protein, iron and vitamins such as vitamin B1, vitamin B2, vitamin C, PP …
How to use and process cereals
Wheat flour has a very simple use but very effective. Every day, you just need to add a sufficient amount of cereal in the morning or other meals of the day to help provide essential, important nutrition. Cereal powder can be drunk hot or cold depending on the preferences of each person.
Cold drink cereal powder:
Use 3 tablespoons of cereal powder with boiling water, stir well. Then, add 1-2 tablespoons of condensed milk. Finally, add some ice, wait to cool and enjoy.
Hot drink cereal powder:
Use 3 tablespoons of cereal mixed with boiling water and condensed milk. Depending on the taste of each person, you can add the appropriate amount of milk. Drink hot to enjoy its delicious, greasy taste.
Not only that, cereal flour is also used to process many other delicious and attractive cakes.
How to make cereal flour
How to make cereal flour is not difficult, we can make it from common nuts, right in your kitchen.
Ingredients needed to make cereal flour:
Black sesame: 250g.
Soybean: 500g.
Red beans: 500g.
Green beans: 500g.
Black beans: 250g.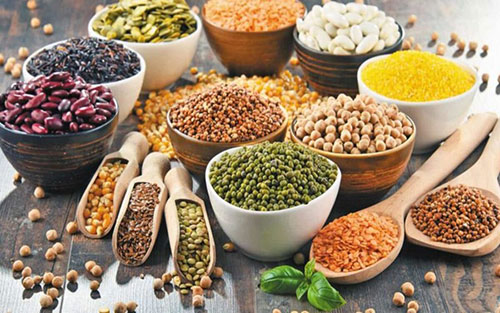 How to make cereal flour:
Step 1: All ingredients after purchase are washed with water to remove all bacteria and dirt on the surface of the shell. 
Step 2: Soak the whole thing through to bring the seeds to bloom. Remember to soak each type of seed separately.
Step 3: Put in a basket to drain. Then, put in a pan and roast under low heat so that the seeds are fragrant and cooked evenly.
Step 4: After roasting, the seeds are cooled and ground. Finally mix all the powders together and store in a plastic or glass container. Cereal flour should be stored in a dry place or in the refrigerator
So we have made cereal flour from 5 types of seeds that are extremely easy to find but contain high levels of nutrients. Don't forget to apply and do it right away.
What is the current price of cereal flour? How much money per kilogram?
Cereal flour is a common product. Therefore, it is widely available in the market. It's not hard to see cereal flour anywhere: in supermarkets, dry food stores, markets, or other retail outlets. However, these products have quality assurance or not is an issue we need to consider.
With different selling prices, surely the product quality will not be the same. So you should be careful when choosing to buy. Currently, on the market, the price of cereal flour is ranging from 180,000 to 200,000 VND/kg.
At Dung Ha dry food we are selling cereal flour for 180,000 VND/kg, ensuring the right product quality.
Where to buy cereal flour in Hanoi?
Although there are many different places to buy cereal flour, choosing a place to buy cereal flour is not an easy thing. To ensure quality as well as health for the giants, you should buy cereals at reputable establishments, which are clearly evaluated and tested for quality.
Dung Ha is confident to be a famous cereal flour supplier in Hanoi as well as nationwide. Product quality is always our top concern. Next is the most suitable price for consumers.
In addition to selling cereal powder , we also deal in a number of other powders such as: celery powder, oatmeal, green tea powder, turmeric powder, soybean sprout powder …
Dung Ha would like to thank the support and interest of all customers for placing their trust and confidence in us.
Do not forget to contact us if you have any questions about the product as well as the price. All please contact the following address:
Hotline: 1900 986865
Website: https://thucphamkho.vn/
Or visit Dung Ha Agricultural Products facilities at:
Branch 1: No. 11 Kim Dong – Giap Bat Street – Hoang Mai District – Hanoi
Branch 2: A11 – Alley 100 – Trung Kinh Street – Yen Hoa Ward – Cau Giay District – Hanoi
Branch 3: No. 02/B Quarter 3 – Trung My Tay Street 13 – District 12 – Ho Chi Minh City