Oatmeal product information at Dung Ha Agricultural Products:
Classify

Pure Oatmeal
No harmful chemical preservatives, colorants

Pack

Packed 500gr and Packed 1kg

Ingredient

100% genuine imported oats from Australia

Expiry

12 months from date of manufacture

Delivery

Support delivery inner Hanoi within the day.
Oatmeal photos at Dung Ha Dry Food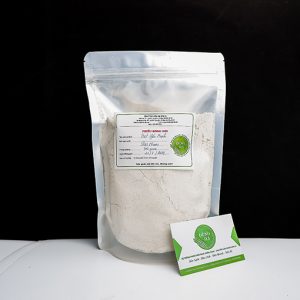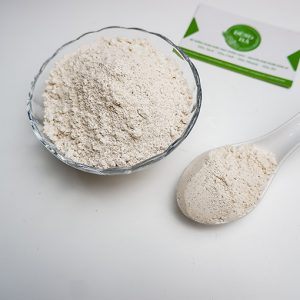 What is Oatmeal?
Oats are a food plant originating from European countries such as: Poland, USA, Russia, Canada, Germany… They live and grow well in cold climates.
Oatmeal is a 100% imported product from European countries.
At Dung Ha dry food, oatmeal is imported and sold. This is an extremely nutritious food, oatmeal breakfast or meal of the day can be a health supplement. It is especially beneficial for people who are on a weight loss diet.
In oatmeal, contains a very high content of fiber, proteins and grains. Therefore, extremely good for health.
Oatmeal face mask for acne
Oatmeal combined with yogurt – The ultimate acne treatment recipe
This is a pretty famous mask for women who love natural beauty. Yogurt mask combined with oatmeal can help treat most stubborn acne on the skin, especially blackheads.
Preparation materials:
How to make yogurt oatmeal mask for acne:
Step 1: Put all the oatmeal, yogurt in a bowl and then use a brush to mix the mixture.
Step 2: Wash your face thoroughly and wipe your face with moisture. Then apply the mixture on the face combined with light massage. After about 15-20 minutes, wash your face with warm water.
Step 3: Finally wash one more time with cold water, it will be better for the skin.
As long as you persist in applying your face regularly 2-3 times a week, you will see a noticeable effect, acne will be less and less and dark acne will also disappear.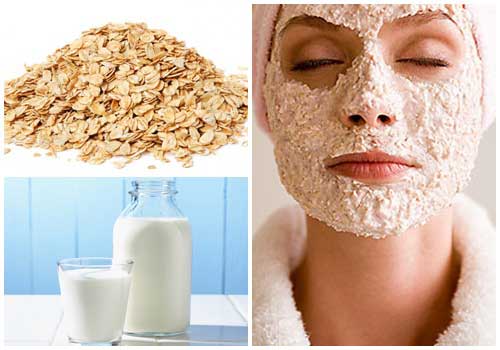 Oatmeal mixed with warm water to treat acne
Materials to prepare:
– Oatmeal: 2 tablespoons.
– Warm water: 3 spoons.
– A bowl and palm tree.
Making:
Step 1: Just take 2 tablespoons of oatmeal, then add 3 tablespoons of warm water to create a paste.
Step 2: Apply the mixture on the face combined with gentle massage. After 15-20 minutes, wash it off with water.
Use regularly 2-3 times a week, the acne will gradually dry and peel off. The bruise also slowly lightens and disappears. Remember, to have the skin you want, use it consistently.
See also: Purple leaf powder – Fragrant, Smooth, Pure
Instant oatmeal for babies
Cooking instant oatmeal porridge for babies is considered an extremely good weaning food. Here, we would like to share with you how to cook baby porridge from oatmeal.
Materials to prepare:
– Oatmeal: half a cup.
– Fresh milk or water: 250 ml.
– A little seasoning.
How to cook oat porridge:
Place all ingredients in a saucepan, then stir. Bring to a boil, remember to keep the heat low and stir constantly to avoid burning the pot. Keep stirring until the oats are cooked through. Remember to season to taste. For children, it is not good to feed too salty food. So you need to take note of this.
To make baby oatmeal more attractive and nutritious, we can combine it with some vegetables, salmon, shrimp…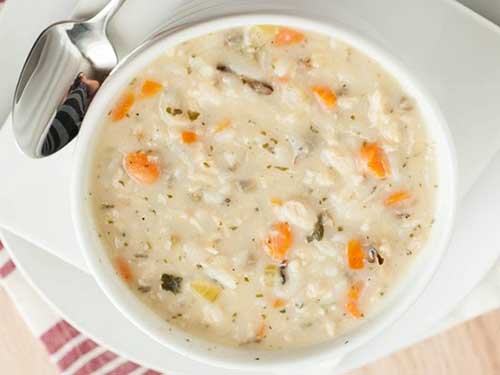 Oatmeal for weight loss
Many of you often wonder if oatmeal is good for weight loss? Does eating oatmeal make you gain weight? The answer is very good. Not only is this a high-fiber, low-calorie food, but the beta-glucan content in oats helps you eat less but still feel full for a long time, not feeling hungry. Therefore, this is an extremely famous food, popular with women who are intending to lose weight.
Oatmeal price how much 1 kg?
There are many addresses that offer oatmeal. The price of oatmeal at the supermarket or at dry food stores, clean products has a slight difference. Normally, the price ranges from 110,000 to 160,000 VND/kg.
At
Dung Ha dry food store
, the price of oatmeal is 120,000 VND/kg. Committed to ensuring prestige and quality for all consumers.
Where to buy quality oatmeal?
Currently, due to the high demand of customers, the status of poor quality oatmeal, fake goods, imitation goods, mixed with other impurities are rampant in the market. Therefore, we need to have certain knowledge, choose to buy oatmeal at really reputable and recognized establishments of the Ministry of Health.
We Dung Ha dry food is confident to be one of the best places to sell oatmeal in Hanoi as well as nationwide. Honored to be the supplier chosen by millions of consumers.
In addition to selling oatmeal, in the powder category we also have many other products such as cinnamon powder, cocoa powder. turmeric powder, gac powder…
Hotline: 1900 986865
Website: https://thucphamkho.vn/