Information about the wolfberry in Dung Ha:
| | |
| --- | --- |
| Classify | Wolfberry |
| Origin | China |
| Pack | Pack 500gr – Pack 1kg |
| Element | 100% naturally dried wolfberry with modern production lines |
| Delivery | Support shipping nationwide |
Pictures of wolfberry at Dung Ha dry food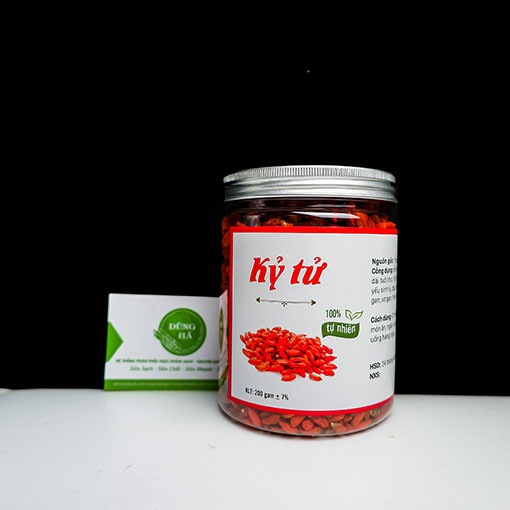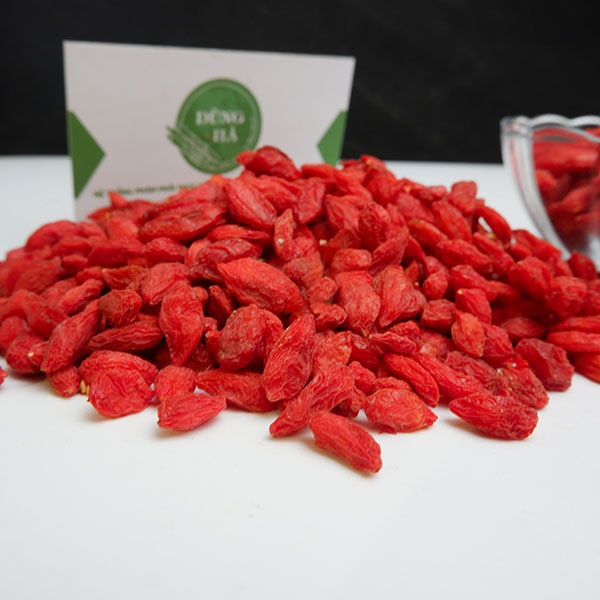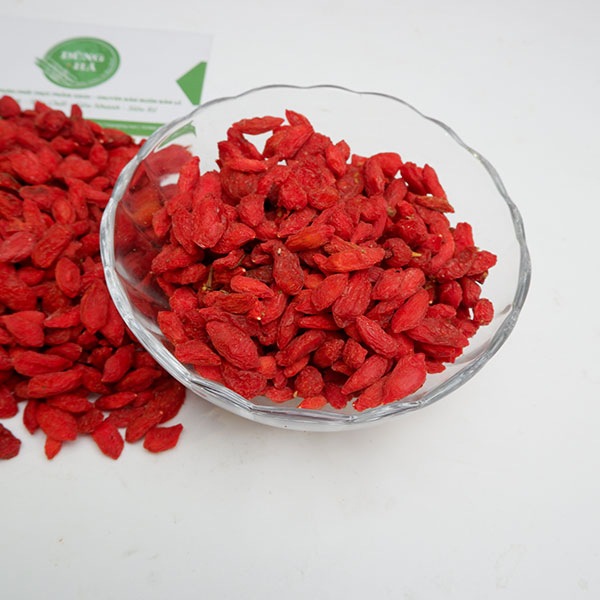 What is the wolfberry?
The wolfberry is also known as Thien Tinh. This is an herb that is quite familiar to us. What is the effect of wolfberry? Thewolfberry has many uses. In addition to being used as a raw material for cooking water, brewing tea, it is also used to cook nutritious dishes. Besides, wolfberry used with some other herbs also have the effect of treating a number of diseases.
Since the ancient times of Eastern medicine, we have seen the image of wolfberry in the prescriptions of Chinese medicine. It has an extremely good effect on blood circulation and tonicity. Not only that, wolfberry soaked in alcohol also have the effect of brightening the eyes and anti-aging. Besides, wolfberry lose weight very well by using chrysanthemum tea combined with wolfberry every day.
How to use wolfberry?
The effect of wolfberry is very good, can be used by all ages. When combining wolfberry with different herbs we can treat different diseases. Such as:
wolfberry for chronic liver inflammation, cirrhosis: 12g goji berries, 12g kumquats, 12g dong quai, 12g mons, 24g of birth, 6g of cross-training. We just need to drink water regularly every day. After a while, the condition will improve.
wolfberry to treat kidney failure, sperm deficiency, white blood, knee fatigue, back pain, body weakness: 160g goji berry, 320g shiitake, 120g ox sock, 160g medicinal mountain medicine, 160g prescription, 160g painted vengeance , 160g of rabbit ty Tu, 160g of Loc Giao. Grind the above ingredients, then make pellets by weight of about 12 – 16g. Drink regularly 2-3 times a day.
Dried wolfberry help improve eyesight, treat dizziness, old age cataracts, cataracts: 120g goji berries, 320g zucchini, 160g medicinal paints, 80g single skins, 160g painted enemies, 80g reishi , 120g chrysanthemum flowers, 80g description. Puree the above ingredients, then make 10 – 12g pellets. Maintain regular use 2-3 times/day.
wolfberry mixed with tea and chrysanthemums: 15g goji berries, 30g chrysanthemum flowers, rock sugar. Simmer with water for about 5-7 minutes. Then turn off the stove and filter the residue, get the juice and drink. Note, drinking hot tea will be more delicious and fragrant.
Wolfberry in wine
What is the effect of drinking wolfberry? It has very good effects to help relieve spinal pain, back pain, blood circulation, blood tonic, good taste… Here's how to soak wolfberry that we want to share with all of you:
Materials to prepare:
wolfberry: 500g.
White wine: 5 liters.
Ginseng root: 3-4 bulbs.
Soaking pot.
How to soak wolfberry:
After buying wolfberry, wash them thoroughly to remove dirt. Then, soak in water for about 2 minutes to soften the seeds, then pick them up in a basket to drain.
Similar to sipping ginseng, we also wash it thoroughly. To make the wine bottle more beautiful, more aesthetic, we should choose ginseng roots with beautiful pictures.
After cleaning the ingredients, we put the goji berries and ginseng in the jar in turn. Then, pour the wine into the lid tightly and store in a cool, dry place.
After about 2-3 months, the wine bottle turns red and we can use it.
If you want a better, more concentrated wine, we soak it for a longer time.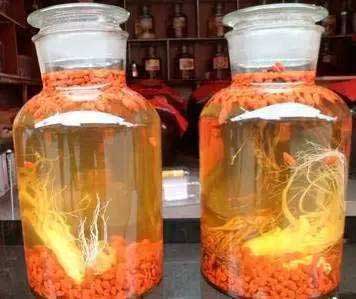 What is the current price of dried wolfberry? How much money per kilogram?
Currently, with the great effect of wolfberry, consumers choose to buy a lot of wolfberry. That is also the reason we can find goji berries in many different stores and locations. However, to ensure health, you should buy at reputable wolfberry with clear origins.
The price of wolfberry varies depending on the store, the area usually ranges from 130,000 – 160,000 VND/box/250gram.
At Dung Ha dry food, the price of dried wolfberry is 135,000 VND/box/250gram.
Where to buy dried wolfberry in Hanoi?
Where to buy wolfberry in Hanoi is always a question asked by many people. In order not to cause harm during use as well as to ensure safety for health, you should choose places that sell quality wolfberry. We – Dung Ha dry food are confident to be one of the most prestigious selling points of wolfberry in Hanoi as well as in the whole country. Ensure origin, do not use toxic preservatives.
In addition to selling wolfberry, we also sell a number of other dried products such as: black ginger, chrysanthemum tea, black wolfberry, butterfly pea tea, white beans, black garlic.
If you have any questions or concerns, you can directly contact:
Hotline:  1900 986865
Website: https://thucphamkho.vn/
Most searched keywords:
dried wolfberry
wolfberry
What is the fruit?
dried wolfberry
red wolfberry
dried wolfberry