Information about dried kim tien thao at Dung Ha dry food
| | |
| --- | --- |
| Classify | Dried primrose |
| Packing | Packing 200g, 500g and 1kg |
| Origin | Vietnam |
| Expiry | More than 12 months from date of manufacture |
| Characteristics | Kim primrose has purple flowers, growing in clusters in the interstitial leaves |
| User manual | Use as a daily drink |
| Storage instructions | Place in a cool, closed place, avoid direct sunlight as well as a lot of exposure to air |
| Product price | 75,000 VND/Kg |
| Delivery | Nationwide Delivery |
Photos of dried money herbs in Dung Ha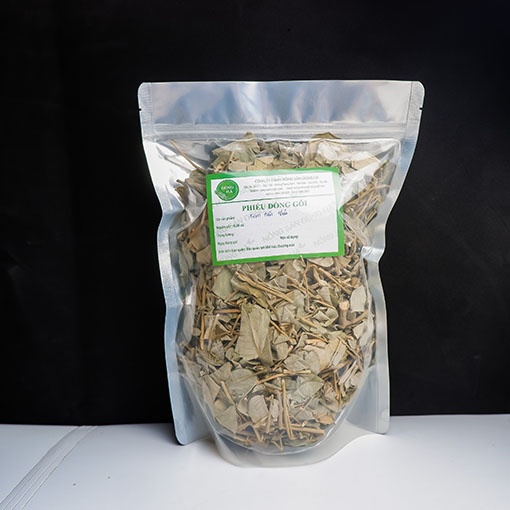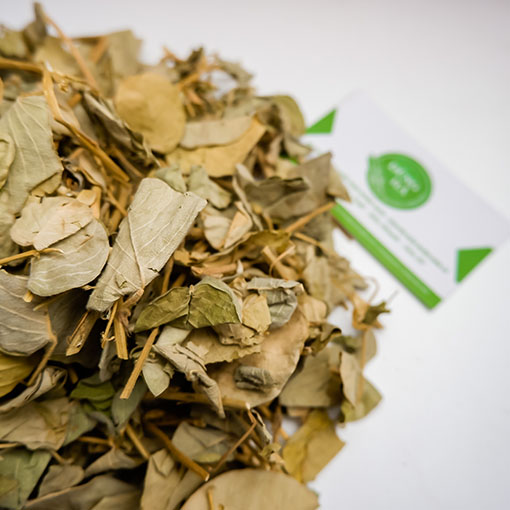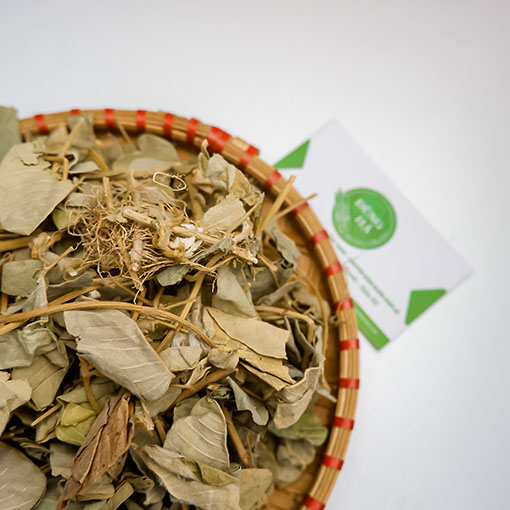 What is dried Kim tien thao?
Dried primrose is a finished product that is preliminarily processed from primrose. The scientific name is Desmodium styracifolium (Osb.) Merr. This is a plant that comes from the legume family. In addition to the main name, Kim Tien Thao, it is also known as: dragon fig, buffalo eye tree, dragon eye.
Dried primrose plants grow reptiles, live perennials. The average height of each plant is about 30 – 50cm. The leaves of the primrose are green, but the top is white, surrounded by hairs, alternately growing. Every time the flower season comes, we will encounter beautiful purple primrose flower clusters.
Kim Tien Thao thrives best in midland, hilly or wild areas. Therefore, in areas that are often flooded or have a cold climate, it is not common to see the appearance of primrose. If you want to plant primrose, you should choose spring as the time of geo planting. The primrose plant can be harvested after 5 months of sowing. Parts: twigs, stems, leaves, and roots of dried primrose for use have a good therapeutic effect.
Dried primrose helps us to use as well as preserve it for a longer time. After drying or drying, you can vacuum it, close the bag or store it in an airtight container and store it in a cool, dry place away from direct sunlight.
What is the effect of dried Kim Tien Thao?
Kim Tien Thao is very effective in treating body stones. For patients with kidney stones, you just need to be persistent in using decoction of primrose leaves and branches every day. After a period of use, you will surely get surprising results. Not only that, primrose also has good effects: antibacterial, anti-inflammatory, diuretic, reducing pain. In the field of Western medicine, Kim Tien Thao is a raw material for the preparation of many drugs to treat kidney stones.
According to experience from ancient times, drinking primrose oil helps diuretic, dilute urine and prevent the development of kidney stones. Therefore, the effect of primrose oil in treating stones, eroding stones and pushing stones out of the body is well known. Thereby, it has the effect of preventing edema of the ureter.
According to research, in Kim Tien Thao contains substances such as Lysimachinae Christinae, Herba Glechomae Longtubae,… Adding these substances to the body will help improve resistance, health, and energy production. Therefore, primrose is a recommended food for people with biliary, cardiovascular or excretory problems.
In modern medicine, Coumarin is the substance that we know when it comes to money. This is one of the representatives of esters that have a high effect on the body. This substance combines with the alkaline environment in the body to create Coumaric Acid, which helps to dissolve fat, divide Calcium and Acid oxalate.
How much is the price of dried Kim Tien Thao?
How much does it cost to dry money is one of the questions that many people are interested in. So how is the price of dried money herb? Usually, the price of dong dong usually ranges from 75,000 to 100,000 VND/kg. This price varies from store to store.
Currently, at Dung Ha dry food we are selling dried herbs at a very favorable price of only 75,000 VND/kg. Committed to product quality assurance.
Where to buy quality dried money needles?
Currently, it is not difficult for you to find an address selling money coins nationwide in general and in Hanoi in particular. However, in order to ensure the quality of class 1 standards, not all establishments can commit. If you choose to buy a poor quality product, not only will it not be effective, but it can also cause unpredictable side effects.
We – Dung Ha dry food are confident to be one of the No. 1 dry goods brands in Hanoi, specializing in providing reputable products, putting the interests of customers first.
With the desire to bring the best products to customers, since its inception, Dung Ha has been constantly striving and making efforts. We hope to always receive your trust and purchase.
In addition to selling dried money, we also have other types of dry goods, such as: dried locusts, dried dandelions, dried scratch grass, dried sweet grass, …
Don't forget to contact us if you have any questions about dry money and other dry products. We always look forward to receiving your attention and suggestions.
Hotline: 1900 986865
Website: https://thucphamkho.vn/
Address:
Branch 1: No. 11 Kim Dong – Giap Bat Street – Hoang Mai District – Hanoi
Branch 2: A11 – Alley 100 – Trung Kinh Street – Yen Hoa Ward – Cau Giay District – Hanoi
Branch 3: No. 02/B Quarter 3 – Trung My Tay 13 Street – District 12 – Ho Chi Minh City