| | |
| --- | --- |
| Classify | Dried locust fruit  Fresh locust fruit |
| Packing | Packed 500g and 1kg |
| Origin | Localities across the country |
| Expiry | More than 12 months from the date of packing |
| Delivery | Nationwide Delivery |
Information about dried locusts:
Bodhi fruit is also known as the fruit of the clematis, the cluster of fruit. They have the scientific name of Gleditsia Australis. Locusts are often used to wash hair, they have the effect of softening, smoothing and helping to strengthen hair. In addition, the locust fruit is also used to prepare remedies and treat many other diseases. Let's learn more about the benefits of dandelion through the article below.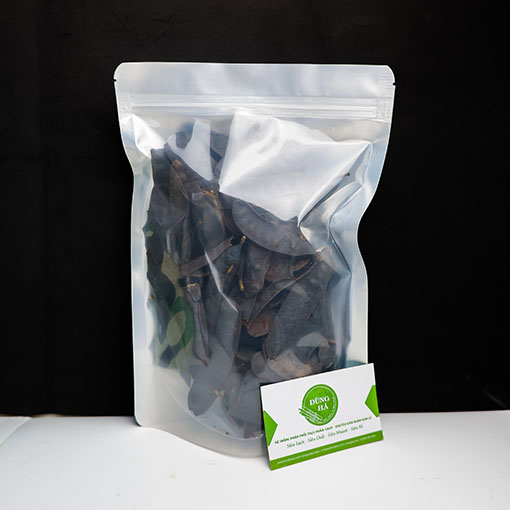 Uses of dried locust and how to use it
The effect of locust helps to disinfect, treat boils and reduce breast swelling
Dried locust seeds have the effect of treating pimples: dosage 5-10g / day.
The locust spines have an antiseptic effect, reduce breast swelling, in addition, they also work to make milk: use 5-10 grams of dried locusts to get water.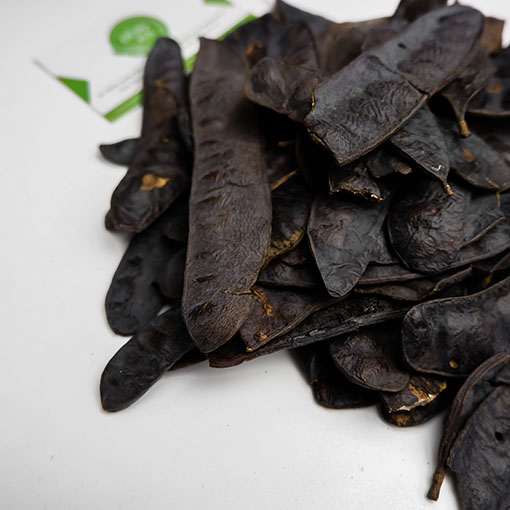 Eliminate phlegm, clear complaints, sneezes
The locust has the effect of sputum, anti-emetic: every day use 0.5-1 gr of dried locust, powdered, decoction or burned into charcoal. This remedy also has many other effects: against leprosy, forbidden to speak, easy to digest, relieves asthma, brightens eyes.
Treatment of unconsciousness, coma, forbidden speech
People use dried locust to treat these diseases by burning it into charcoal and then grinding it with powder. How to use: take a small amount to close to the root of the tooth or blow the powder into the nostril, after a while it will wake up.
Treats convulsions, asthma, shortness of breath, wheezing
For the treatment of cough and asthma, people use the powder combined with alum in the ratio 1:1. Mix these two types together and each time use 0.5g mixed with warm water and drink. Dosage for 1 day is about 3-6g.
Treat constipation, intestinal obstruction, kill pinworms
Treat constipation, intestinal obstruction, kill pinworms Burn locust into charcoal and then grind it into powder, use in combination with sesame oil or peanut oil. Mix well, then use a cotton ball to absorb the solution and put it in the anus.  
Tooth decay, toothache
Use dry locust powder to apply to the root of the tooth.
Treating fungus or impetigo in children
Use locust water to disinfect the fungus, then use locust powder to sprinkle on the affected area.
Long-term dysentery
Crush the locust seeds. Then use glutinous rice flour cooked with locust seed powder in the form of a paste. Wait until it cools down, then dive into the size of a corn kernel. Take 10-20 tablets per day.
Cough treatment
Sac 1g locust with other medicinal herbs: 1g cinnamon chi, 2g Sinh Khuong, 4g big apple, 2g licorice and 600ml water. Sharpen until the water is reduced to 200 ml, then stop.
Stimulates pimples to burst pus
Use 5-10g of dried locust spines to cook drinking water. You can combine it with herbs like licorice and honeysuckle to clear body heat. In folklore, people burn locust into charcoal and then grind it into a fine powder. Then use turpentine to cook into high . This high has a very good suction effect.
The effect of locust on hair loss
Since ancient times, locust has been considered a herbal remedy for hair loss. Besides, locust also has the effect of softening and smoothing the hair, making the hair black and shiny.
How to use locust to wash hair to cure hair loss: after the locust has been dried, we take 300g of dried locust to cook water. This is a simple but effective hair loss treatment that folk have passed on.
Instructions on how to cook Lotus fruit wash your hair
First, you need to bake Lotus. Then put in a pot of water to cook for 5-10 minutes and then turn off the stove.
Puree the locust, then filter the residue and wash your hair.
Note: For better effect, you should use in combination with herbs such as betel nut, basil, grapefruit peel, mint leaves, …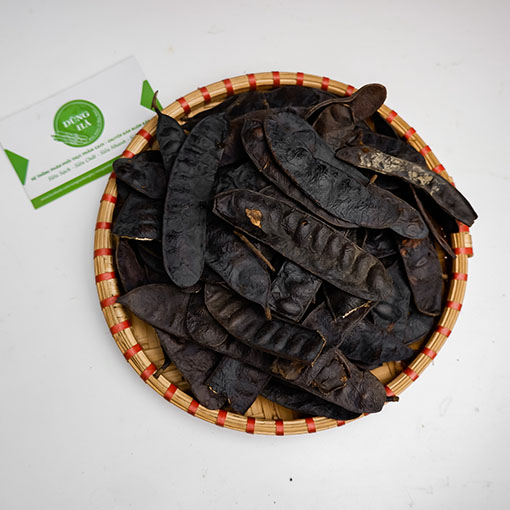 How much is the current price of dried locusts 1kg?
Currently, dried locusts are sold quite popularly, you can buy them anywhere. The price of dried locusts usually fluctuates around 80,000-120,000 VND/500 gr.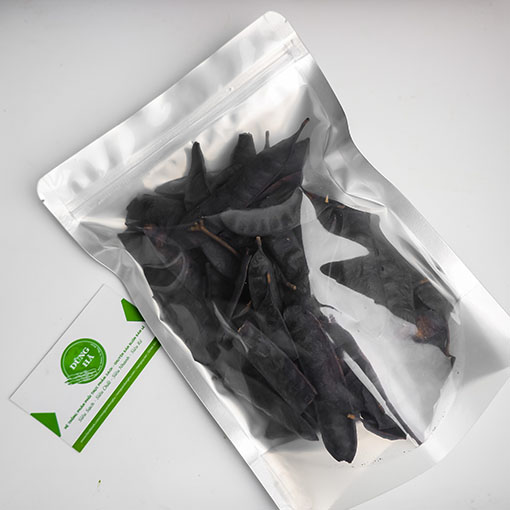 Where to buy dried locusts in Hanoi and Ho Chi Minh?
Dried locust brings us a lot of uses, that's why the demand for using dried locust is increasing. If you are in need of buying dried locust, come to Dung Ha dry food right away. Dung Ha – the leading reputable supplier and distributor of dry food in Vietnam.
The locusts at Dung Ha are the type 1 locusts that are dried and packed safely. You can rest assured when you come to Dung Ha to buy locusts. In addition to dried locust, we also provide a number of other dry food items such as: dried sweet grass, Licorice, Goji berry, Passion fruit, dried chili.