Product information of dried mint:
Dried mint is a tea that is quite popular with many people. Mint leaves, after being dried, will obtain a dried mint product. Dried mint is used to make tea, fragrant and cool mint tea, not only that, but they also bring us many uses.
| | |
| --- | --- |
| Classify | Dried mint |
| Packing | Canned 500g and 1kg |
| Origin | Vietnam |
| Expiry | More than 12 months from date of manufacture |
| Element | Menthas are found on products containing mint |
| Characteristics | Mint leaves are dark green or purple-green. Peppermint plants can grow up to 1m tall, spread and live for many years. |
| Storage instructions | Place in a cool, closed place, avoid direct sunlight as well as a lot of exposure to air |
| Product price | Quality dried mint price: 200,000 VND/kg |
| Delivery | Nationwide Delivery |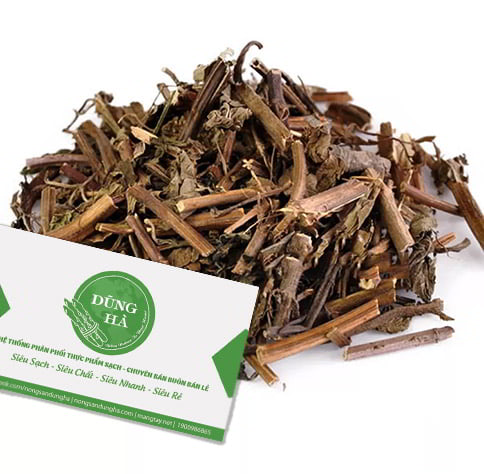 Peppermint tea has a cooling effect, so it gives us a cooling and detoxifying effect. Dried mint is considered a healthy herb. Below, Dung Ha will reveal to you 8 extremely good health benefits of dried mint leaves!
What are the benefits of dried mint?
Allergy treatment
Mint contains rosmarinic acid, which is a type of antioxidant and besides, they also have anti-inflammatory effects. This makes them very effective in the treatment of seasonal allergies, seasonal allergies.
Treat colds
Even when dried, the dried mint leaves still retain the essence of rich mint. This essence has the effect of clearing the nose, dissipating phlegm, and reducing swelling in the throat. Dried mint tea also works to help freshen your breath even more.
Treat indigestion
Since ancient times, thanks to the cooling and soothing properties of menthol, people have used dried mint leaves to treat digestive diseases, specifically indigestion. Today, people also use dried mint leaves to treat digestive diseases such as bile secretion, cholesterol lowering, fast digestion, flatulence, etc.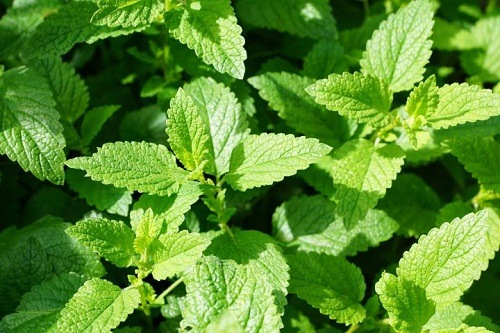 Treatment of IBS (irritable bowel syndrome)
According to a few studies of scientists, it has been shown that using dried mint leaves is an effective treatment for IBS, besides they also work to reduce abdominal pain caused by digestive disorders.
Treat stomach ulcers
Thanks to the two components ethanol and indomethacin present in menthol. Therefore, they are extremely good for your stomach. These two active ingredients work extremely well for patients with stomach ulcers caused by abusing pain relievers and drinking a lot of alcohol.
Skin Care
Mint leaves are often used to make skin creams, but one way to beautify the skin from the inside is to drink dried mint leaf tea daily. Dried mint leaf tea works to help the body detoxify from the inside, effectively preventing acne. 
Protect your teeth
As you often see, mint is often an ingredient in toothpaste and mouthwash. Dried mint leaves, too, also have the effect of bringing fresh breath and have an extremely good antibacterial effect for the mouth.
Insecticides:
In mint leaves, there are also essences that help kill insects such as bees, ants, cockroaches, etc. Since then, people are also used as drugs to kill insects. These drugs are completely natural, non-toxic to the body.  
How to use dried mint?
Dried mint leaves are an herb used to make tea. In addition, they are also used as a flavoring in cooking and cuisine. In Middle Eastern cuisine, dried mint leaves are an indispensable flavoring in meals. Popular dishes that use dried mint leaves are: lamb, sauces, grilled chicken, etc. The taste of dried mint helps the dishes to increase the attractiveness of both taste and color.
How much is the current price of dried mint 1kg?? 
Currently, there are many establishments that distribute dried mint. Each place has a different supply and quality, so the price of dried mint will vary slightly. Currently, Dung Ha Dry Food is selling dried mint leaves for  180,000 VND/kg.
Address to buy dried mint leaves in Hanoi
To buy quality dried mint leaves you need to go to a reputable dry food store to buy. If you are in the Hanoi area, you can visit Dung Ha Dry Food. We are proud to be a reputable dry goods supplier in Hanoi for a long time, trusted by many customers in product quality. In addition to dried mint leaves, we also provide other types of tea such as: Shan Tuyet Ta Xua tea, dried white tea,… Quickly contact the hotline of Dung Ha Co., Ltd. to be consulted by a customer service staff. more .