Huchaco is an enterprise operating in the agricultural sector, a company providing spices, agricultural ingredients and projects on flower tea and Vanilla beans in Vietnam. As one of the leading spice supply companies in building stable raw material areas for spices and flavorings. The content of the article will introduce us more about Huchaco Enterprise and the company's products.
Establishment and development process
Huchaco is a spice supply company established in 2014 with nearly 10 years of existence and development. The Huchaco brand started out in the agricultural and spice industry with the desire to bring many domestic products to the international market..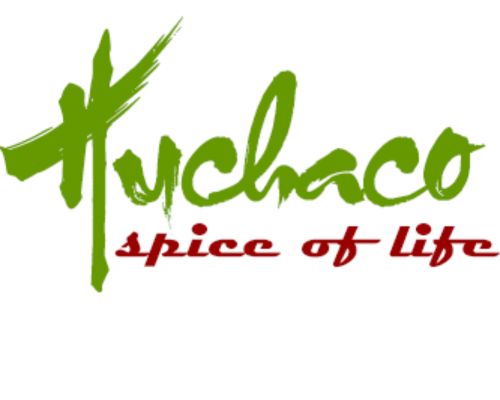 Key product industry
Vanilla Bean
Vietnam is a special geographical region in the world. From the day the French came to our country, they chose this place to grow many types of crops that later became our country's agricultural product brands in the international agricultural and industrial market such as: Pepper, Coffee, Ca. High, Rubber,…
Vanilla is also a crop that the French focused on developing, but the project had not been completed when the war situation changed.
Huchaco researches Vanilla with the help of domestic and foreign experts. The project's achievements are becoming more and more evident.
Visit: VANILLA BEAN PROJECT
Spices for the Pho industry
As the core product of the business, spice ingredients such as Cinnamon, Star Anise, Cardamom, Cloves, Cardamom, Tangerine Peel, Coriander Seeds, Pepper, Aniseed…The ingredients are used by the business. Select quality and local suppliers in Vietnam to help domestic agricultural product consumption connect with domestic and foreign consumers, thereby improving the value of quantity and quality of domestic goods as well as the life of farmers in the country.
Northwest Spices
From spices originating from the natural forests of the Northwest region of Vietnam such as: Mac Khen, Doi Seed, Xuyen Tieu, Mac Mat, Rung Pepper,… are spices that create traditional dishes of the people native here.
These spices are increasingly spreading and winning the trust of domestic and international diners.
Huchaco is one of the few units that brings these Northwest agricultural spices to domestic and foreign customers. From there, Huchaco helps the indigenous minority community here earn more income from harvesting agricultural products. on forests, and more importantly, protecting forests for the country.
Agricultural products industry
Includes vegetables such as: Sweet Potato Leaves, Sour Vinegar Leaves, Thai Lime Leaves, Lemon Leaves. Goods are supplied to factories that export agricultural products and produce chicken jerky, beef jerky…
Raw materials for the tea and beverage industry
Currently, Huchaco supplies: Red Artichoke Tea and Butterfly Pea Flower Tea to prepare drinks for many F&B businesses and food processing businesses at home and abroad.
Agricultural Investment
Huchaco is currently collaborating to invest in agricultural projects in Vietnam including: Developing agricultural high technology, project capital contribution, trade cooperation, Developing a digital information platform on agriculture.
Oriented development
With the foundation of an enterprise operating primarily in the agricultural sector. Huchaco aims to become a reputable agricultural spice supplier in Vietnam and the international market.
Developing investment in high-tech agricultural technology with the purpose of improving domestic agricultural products according to safety standards recognized by international markets.
Our investment and effective agricultural models share the same orientation and criteria. For more information about Huchaco Enterprises, readers click on Huchaco Home Page