The dishes from cashew nuts are quite easy to prepare, in addition, they also have a fragrant, greasy taste. If you are a clumsy person or are looking for a simple and delicious way to process cashews, then follow the article below.
1. Nutrition from cashews
The nutritional components of 100 grams of cashews are: 
 Energy: 605 kcal 
 Protein: 18.4 grams 
 Glucose: 28.7 grams 
 Lipids: 46.3 grams 
 Fiber: 0.6 grams 
 Vitamins: Vitamin E (0.9 mg), Vitamin K (34.1 mg), Vitamin B6 (0.417 mg) 
 Minerals: Calcium (28 mg), Sodium (12 mg), Potassium (660 mg), Magnesium (292 mg), Folic Acid (25 mcg)
Prevent cancer: Cashews contain proanthocyanidins. Proanthocyanidins have been shown to be flavonoids that can stop the growth of cancer cells and kill them. In fact, studies have shown that the high copper content in this food helps stave off free radicals and provides a source of beneficial phytochemicals and antioxidants for the body. 
Nourishes Hair and Skin: Cashews are rich in copper, an important component of tyrosinase. This enzyme helps convert tyrosine into melanin. Melanin produces pigments in the skin and hair. 
 Good for the heart: Cashews are rich in acids. This monounsaturated fat promotes heart health and lowers triglyceride levels. In addition, the magnesium in cashews helps to lower blood pressure and prevent heart attacks. Coronary and cardiovascular disease can be minimized by eating cashews regularly as this product does not contain cholesterol and antioxidants.  
 Good for Bone Health: Cashews also contain an additional mineral, magnesium, which, in combination with calcium, helps rebuild bone composition. In addition, the copper in cashews gives flexibility to bones and joints.  
Good for nerves: Magnesium, the active ingredient in cashews, is not only good for bones but also good for the nervous system and muscles. Magnesium relaxes and restores blood vessels and muscles by slowing the flow of calcium to nerve cells. This study shows that magnesium helps reduce the frequency of migraine attacks, lower blood pressure and prevent dangerous heart attacks. On the other hand, lack of magnesium in the body can cause high blood pressure, muscle tension and fatigue.  
Improve brain function: Studies show that cashews can increase the amount of oxygen supplied to the brain. It plays an important role in improving memory. This is because the unsaturated fats in cashews affect the production of brain cells.  
Weight loss: People who eat cashews twice a week tend to avoid obesity. About 75% of the fat in cashews is unsaturated fatty acids, so it is very good for your health.
See more: Popular blood pressure-regulating nuts in daily meals
2. Dishes made from cashew nuts
2.1. Stir-fried chicken with chicken
Ingredients: 

Chicken

 0.5 kg, Cashew nuts 50g, 3 garlic bulbs, 1 

onion

 , 1 green onion, 3 chili peppers, 1 chili. Compulsory seasoning: sugar, oyster sauce, soy sauce, sesame oil, white wine, pepper, salt, cooking oil… 

Making:
Step 1. For chicken, the grocery market also has quite a few options. However, choosing the right chicken for the dish requires knowledge. For this fried chicken with cashew nuts, you should choose chicken with soft and firm meat. Therefore, we recommend you to choose domestic and free-range chickens rather than industrial chickens. Another small point to note is that the rooster gives more aromatic meat than our chicken. You should choose the fillet of thigh meat and wing meat.
First you wash the chicken, then you peel and wash with light salted water. Cut chicken into small pieces or leave whole, rinse with water and pat dry. Cashews are peeled and lightly roasted with salt until slightly salty, then peeled and finely chopped. 
If you mince the garlic and onions in the fridge for 10 minutes and then cut them, the pungent will be reduced. It also helps when cutting onions into slices or thin slices, not hot.
Chili peppers and onions, washed and chopped.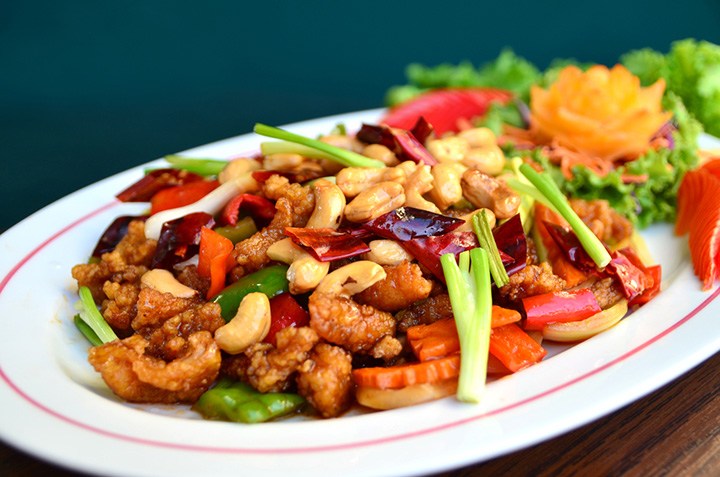 Step 2: 
Once the ingredients are ready, start marinating the chicken according to this simple recipe: 1 tablespoon soy sauce, 1/2 tablespoon sugar, 1/3 tablespoon sesame oil, 1 tablespoon oyster sauce, 1 tablespoon soup Pinch 4 types of wine and 1 pinch of salt and mix well. Make sure the meat is evenly seasoned and seasoned. Cover the chicken with plastic wrap, put it in the fridge for about 10 minutes, then take it out!
Step 3: 
Let's cook together! Use a small pan, add 1 tablespoon of cooking oil, turn on the stove and heat the oil. When the oil is hot, put the chicken in the pan and fry until the chicken is golden brown. 
Put oil in another pan, saute garlic, onion, paprika and dried chili, add water and season with salt and spices. When the peppers are lightly browned, add the whole chicken and bake again until fully cooked. When the chicken is tender, roast for another 5 minutes and add the roasted cashews. Soften cashews. You can add a teaspoon of black soy sauce for more color and add just the right amount of water to soften the cashews faster. Taste a cashew to see if it's soft. If you still feel uncomfortable, please wait a while. Roast for an additional 5 minutes. Finally, add the green onions, stir gently and then turn off the heat.
2.2. 
Fish cake slices with cashew nut sauce
Ingredients: 300 grams of sliced ​​fish. 2 tomatoes. 50 grams of fresh cashews.  

Green onions

 . 

pepper

 . 

Dill. 

  Fish sauce. Seasoning seeds. rapeseed oil.

Making:
Step 1: Sliced ​​fish marinated with onions, oil, dill, fish sauce for 5 minutes. Peel the tomatoes, remove the seeds, grate and separate the cashews. Cut the grilled fish into small cakes, put in the deep fryer for 10 minutes, then cut into slices so that the ketchup can absorb the spices. 
Step 2: Put oil in a hot pan, fry onions and garlic, add tomatoes and seasoning powder, fry when the tomatoes are cooked, then put the fish balls in and simmer for the sauce to penetrate the fish… 
Step 3: When almost dry, add cashews (about 2 minutes) and turn off the beep. Add finely chopped scallions and dill and you're done.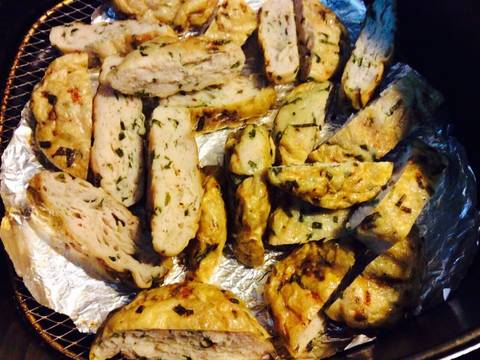 See more: Wings cooked with green bean soup are delicious and ecstatic
2.3. 
Cashew salad with shrimp
Ingredients: 6 

large shrimps

 , 2 ounces of thigh meat, 50 grams of 

dried shrimp

 

, 1 ounce of cashews, 1 cucumber, 2 carrots, 5 grams of fried 

shallot

 

, 4 peppers, 1 onion, 2 bulbs onions, 4 

lemons

 , 1 bunch of celery, 2 ounces of banana leaves, 2 

lotus roots

 , 50 grams of crushed yellow toasted white sesame, 50 grams of crushed roasted peanuts.

Making:
First, you cut the lotus root into 5 cm pieces, divide it in half, and put it in a bowl of vinegar mixed with alum to whiten it. Lotus root soaked in water, drained, marinated with sugar before eating. 
Shrimp washed, drained, roasted in a pan with a little salt, peeled by hand. Next, you use scissors to cut three shrimp in half and cut the remaining three shrimp diagonally with a thickness of about 5 mm. 
Dried shrimp after washing, heat oil in a clean pan, saute onion and garlic, then put shrimp in the pan. 
Thighs are washed, marinated with spices to taste, put in a golden roasting pan and then chopped.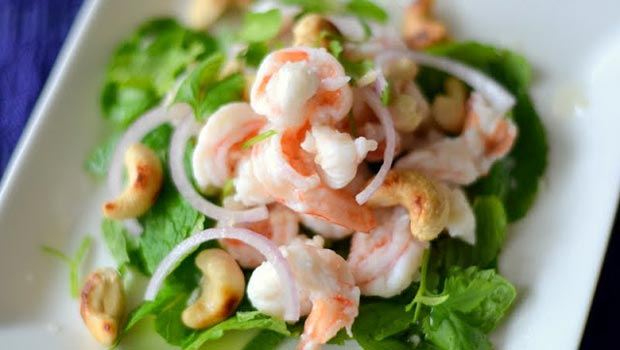 Cut the cucumber into pieces about 4-5 cm, remove the intestines and cut into pieces. When you're done, add a little sugar to marinate the cucumbers, then squeeze out the juice. Carrots cut in half, cut flowers, cut into thin slices, cut the other half without lead, wash with salt, soak in sugar vinegar, take out and squeeze out water. 
After all the ingredients have been prepared, put all the prepared ingredients such as lotus root, cucumber and carrot in a bowl and add sugar, lemon and fish sauce. Then continue to add fresh shrimp, dried shrimp, meat, chopped celery, sliced ​​chili, thinly sliced ​​onion soaked in sugar vinegar, peanuts. 
– Step 3:
Braised fish is mixed with fish sauce, lemon, dried shrimp, meat, onions, garlic and grilled sesame. Finally, put all the ingredients in a bowl and place on a large plate. To make the salad more attractive and beautiful, you put the salad around the plate and then put the salad on a plate.
– Step 4:
Then garnish with scattered cashews on the plate. Had a plate of cashew shrimp salad which was delicious and unique.
2.4. Cashew nut tea
Ingredients: Cashew nuts 300g (soaked in warm water for 4-5 hours), 500g 

sticky rice

 

(soaked in warm water for 30 minutes), 400g 

alum sugar

 (can be replaced with granulated sugar), 

grated coconut

 , tapioca starch, pandan juice soak in warm water for 10 minutes), salt seasoning

Making:
– Step 1: Processing cashews 
After soaking, cook the cashews over low heat (cover the lid to soften the cashews faster), cook until easy to squeeze by hand, take out and drain. 
– Step 2: Coconut milk 
Put the grated coconut in a filter bag, submerge it in a bowl of hot water and squeeze by hand to make coconut milk. At this time, it should be divided into two types: the first is coconut milk (concentrated), coconut milk 2 water (thin). 
– Step 3 Processing coconut milk 
Bring the coconut milk to a boil on the stove over low heat. Then add 2 tablespoons of tapioca starch mixed with water and stir well until the tapioca starch dissolves. When it boils, turn off the heat.
– Step 4 Process the mixture of glutinous rice, coconut milk and pandan leaf juice.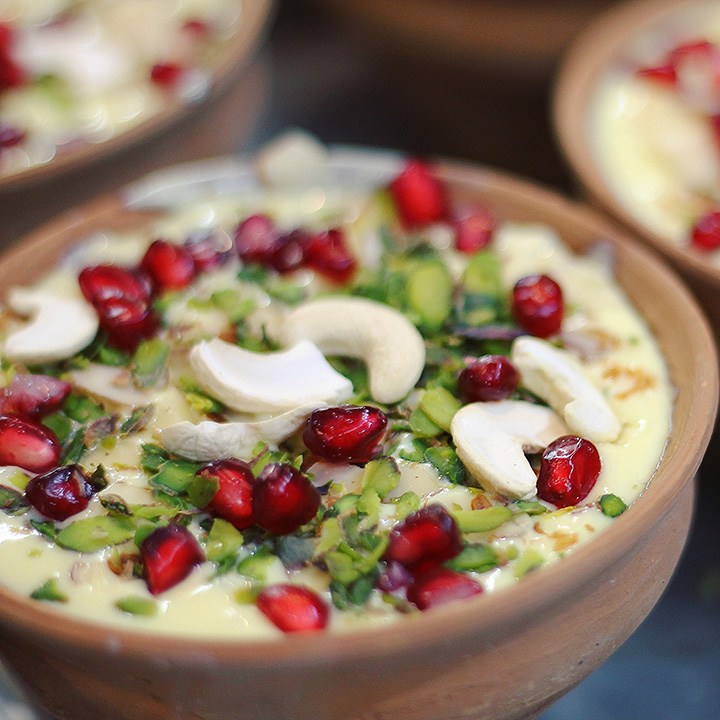 See more: Raw pork stir-fry to create a hearty meal with the family
3. Where to buy cheap, quality cashews in Hanoi and Ho Chi Minh?
Buying cashews is not difficult, but buying quality cashews and reasonable prices is not possible for everyone. At Dung Ha Agricultural Products, we guarantee to bring you the same size, ensure the origin and high quality of seeds. To buy cheap cashews in Hanoi and Ho Chi Minh, go to Dung Ha Agricultural Products store or contact the hotline for the best advice.
Address 1:

 No. 11 Kim Dong – Giap Bat Street – Hoang Mai District – Hanoi

Address 2:

 A11 – Lane 100 – Trung Kinh Street – Yen Hoa Ward – Cau Giay District – Hanoi

Address 3:

 No. 02/B Quarter 3 – Trung My Tay 13 Street – District 12 – Ho Chi Minh City