Information about forest seed bananas at Dung Ha dry food
Classify

Dung Ha Agricultural Products currently have:

Whole dried forest seed bananas
Sliced dried wild banana
Dried forest mouse seeds

Packing

Packing 1Kg

Origin

Vietnam

Expiry

More than 12 months from date of manufacture

Characteristic

Fruit banana with acrid, sweet, average taste

Delivery

Nationwide Delivery
Pictures of forest seed bananas at Dung Ha Dry Food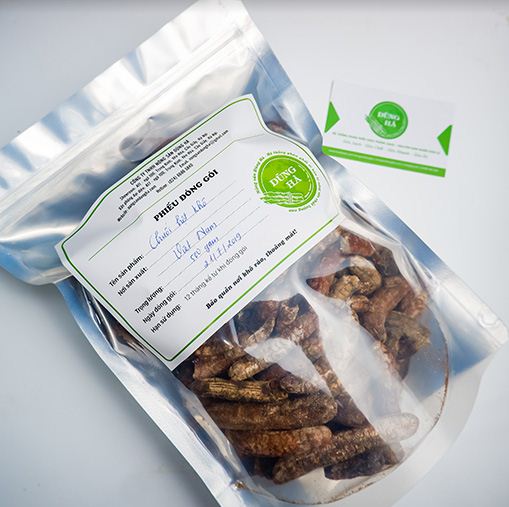 What is dry forest seed banana?
Dried forest seed banana (Musa Balbisiana Colla), also known as acrid banana, is a tree of the musaceae family. Banana seed is a water-stemmed tree, large and tall, green, the average height of a tree is usually in the range of 2-4m. The leaves are green, fresh, large and long, and the flowers are red. Seed bananas are suitable for growth and development in regions such as the Northwest, North Central, Central Highlands,…
Forest bananas are average, slightly acrid when eaten. Wild bananas are often used as different medicines in Oriental medicine, can cure and treat many diseases, beneficial to the health of users. People not only use banana seeds, but the stem and tubers of the plant are also commonly used. Active ingredients found in many bananas include: Tanin, flavonoid anthociannoside, phytosterol, saponin, essential oil, coumarin,…
So what is the effect of forest banana? What is the use of forest banana? All will be answered below.
The effect of forest seed bananas
Forest bananas treat stomach diseases
Dried forest seed banana is considered an effective remedy to treat stomach pain. We can use banana seeds along with some remedies to achieve higher efficiency, and at the same time make the taste much easier to drink. Dried forest bananas have the effect of improving resistance, the immune system, and healing wounds in the stomach. It also stimulates the production and growth of beneficial bacteria in the body
Forest bananas effectively treat kidney stones
One of the most common diseases in our country is kidney stones. With a mild degree, we can treat it at home, using some traditional remedies in Eastern medicine such as forest seed bananas. Dried banana seeds contain high levels of active ingredients that work to remove waste and stones and in the kidneys.
Forest bananas treat ringworm
According to scientific research, it has been shown that the resin secreted from the banana seed helps to treat ringworm. This is a disease that many people encounter, causing unpleasant symptoms.
Wild bananas are good for gout sufferers.
In forest seed banana, contains tannin component that works to prevent the growth and spread of diseased cells. When using, you can combine banana seeds with other herbs to see the obvious effect.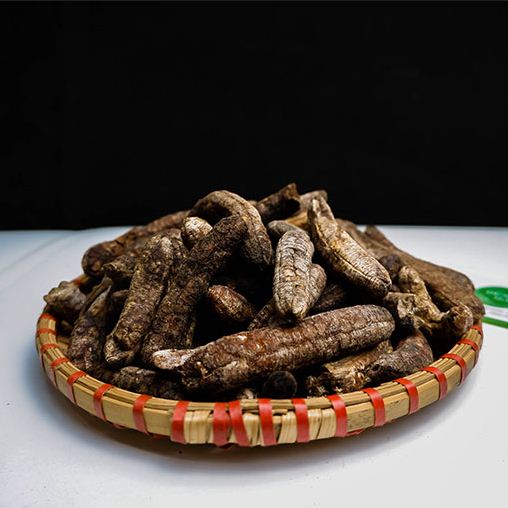 Other uses of forest seed bananas
In addition to the above effects, dried forest banana seeds also have a number of benefits such as: treatment of back pain, treatment of dizziness and some diseases related to the digestive tract, …
How to soak banana seed wine
Banana seed soaked in wine is an extremely effective remedy, good for health and cures many different diseases. It is not difficult for us to see the image of a bottle of forest banana wine in many families. So to soak banana seed wine, what do you need to prepare? How to properly soak banana seed wine? And what is the effect of banana wine? Let's find out now.
Ingredients to prepare for making forest seed bananas soaked in wine:
Forest bananas
Glutinous wine grade 1.
Wine-soaked glass jar.
One kilogram of banana seed soaked with how many liters of wine?
Note, for delicious forest bananas to soak in wine, we should apply the ratio of alcohol and banana seeds is 3: 1. That means for every 3 liters of wine, we use 1 kg of dried forest bananas.
How to soak banana wine with forest seeds
Step 1: First choose to buy quality forest seed bananas at reputable locations. If you don't buy dried forest seed bananas at the store, you can buy fresh seed bananas and then prepare them yourself.
Step 2: Wash the dried forest bananas to remove dirt and bacteria. Then put it in a glass jar. Then, add the wine and close the lid of the jar. Store banana seeds soaked in wine in a dry place, not too hot, temperature ranges from 20-25 degrees Celsius. Soaked banana seed wine you can use after 3-4 months of soaking. The longer it is soaked, the more concentrated the dried banana seed wine will be, the more delicious it will be to drink, and the more effective it will be.
Effects of forest seed bananas soaked in alcohol:
Banana wine has the effect of treating kidney stones, bladder and stomach pain.
Drinking banana wine helps to nourish the kidneys, diuretic, treat anorexia, anorexia, support the digestive system, treat insomnia, poor sleep, back pain.
Not only that, the effect of banana seeds to stop soaking in alcohol is also used to treat fever, constipation, ringworm, …
How much is the price of dried forest seed bananas per kg?
Currently, on the market, there are many addresses selling forest seed bananas. This is also the cause of the appearance of counterfeit goods, imitation goods, and poor quality goods, which adversely affect consumers. Therefore, you should choose to buy forest seed bananas at reputable establishments and sales locations with an affordable price of dried seed bananas.
The price of dried forest seed bananas is fluctuating in the range of 85,000 – 120,000 VND/kg.
Where to buy forest seed bananas?
Although there are many different selling points of forest seed bananas, where to buy seed bananas is still a question that many people are interested in. Health is always the most important issue, so to ensure your health, you should choose to buy and sell banana seeds at a quality store that is highly appreciated by many consumers.
We – Dung Ha Dry Food is the number 1 prestigious address in Hanoi that you can choose to buy. Committed to genuine products, ensuring food hygiene and safety from harvesting to processing. We not only bring quality products to consumers, but the price of forest bananas is also very affordable.
In addition to selling dried forest seed bananas, we also have a lot of other Ha Giang specialties such as bear bile, dried tamarind tubers, red umbrella, price of mint honey, forest doi seeds…
Hotline: 1900 986865
Website: https://thucphamkho.vn/