Summer is getting closer and closer. Refreshing foods and drinks are a top priority for many people. Strawberry cheese cake is the best cooling cake for women when summer comes. So, is the recipe for this summer's cooling cake complicated? In the following article, thucphamkho.vn will make strawberry cheesecake by hand with extremely simple recipe and ingredients but still ensure the same taste as in the store. Let's do it together right now!
1. The perfect strawberry cheesecake for a cool summer day?
1.1 Preparation materials:
70g cookies
250g Cream Cheese
100ml Whipping Cream
30g unsalted butter
250ml fresh milk without sugar
2 chicken eggs
10g white sugar
90g powdered sugar
10g corn starch
10g strawberry powder
2 slices of cheese
10g galetin
1 teaspoon lemon juice
Pot, bowl, ladle, cake mold,…
These are all the ingredients for you to prepare to make a cool summer cake. Currently, these ingredients are on the market for sale, you can find them anywhere. The fact that there are so many facilities for you to find and buy raw materials also makes you feel anxious and worried when you don't know where to sell quality products.
The place where you can put your trust is the
Dung Ha Agricultural Product
brand. At Dung Ha, specializes in
providing all kinds of flour, fresh food, dry food,…
prestige quality in Hanoi and Ho Chi Minh. With many years of business experience, research and product research, we have brought to customers across the country quality products, delicious dishes, rich in nutritional value.
1.2 Making the cake base:
Put the biscuits in a zip bag. Using a rolling pin, crush cookies
Put 30g unsalted butter in a pan, melt unsalted butter
Put unsalted butter + 10g powdered sugar in the cookie bag
Spread the crushed biscuits mixed with butter and sugar evenly on the mold
Put the cake mold in the refrigerator to store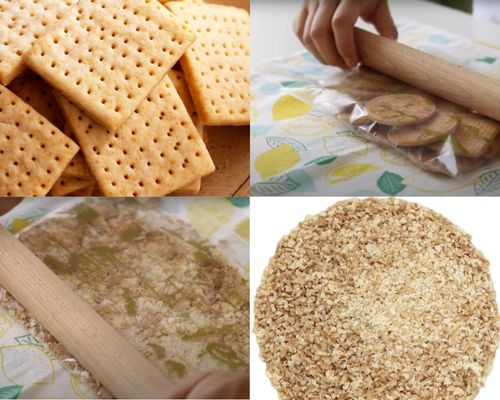 1.3: Make the cream cheese mixture:
Place Cream Cheese in a large bowl. Using an egg beater, beat this mixture until soft
Place 80g of powdered sugar in a bowl of Cream Cheese. Beat well for about 1 minute
Put 10g of strawberry powder + 100ml of Whipping Cream + 15g of corn starch in a bowl. Turn on the mixer, beat this mixture together
Add egg yolk + vanilla essence + lemon juice. Whisk together until the mixture is smooth and well combined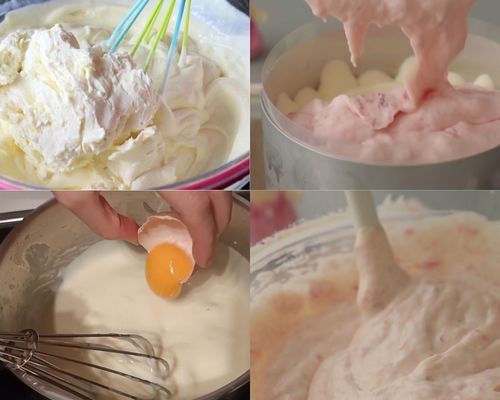 1.4 Preparing to bake:
Preheat the oven to 170 degrees Celsius for 15 minutes
Take the cake mold out of the refrigerator. Pour the strawberry cream cheese mixture on the cake base
Put the cake mold in the oven. Lower the oven temperature to 160 degrees C
Onion bakes the cake for 40 minutes and the cake is cooked
When the cake is done, open the oven door a little, leave the cake in the oven for about 1 hour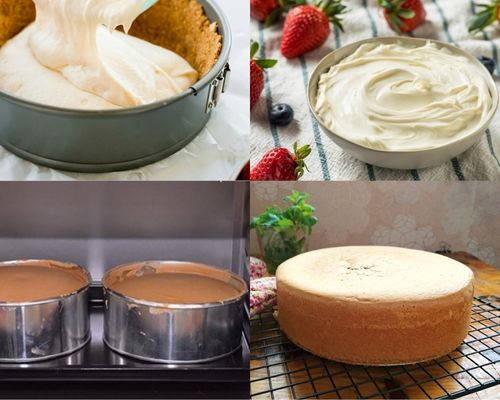 1.5 Make Strawberry Sauce:
Wash the strawberries, remove the stalks and cut them into small pieces. Put it in a bowl
Put 80g of white sugar in a bowl of strawberries. Mix up. Marinate strawberries for about 1 hour
Take the cake out of the oven, spread the strawberry mixture all over the cake
Store the cake in the refrigerator for 4-6 hours and you can enjoy it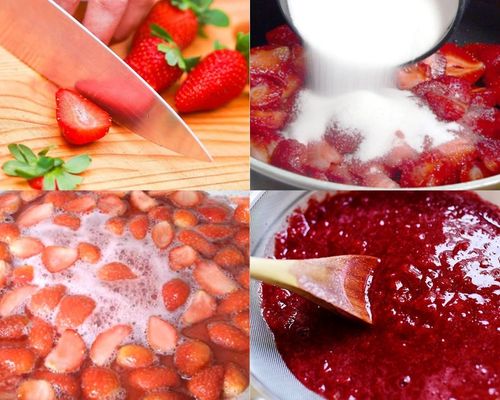 1.6 Finished Products:
Strawberry cheesecake after finishing will have a delicious flavor typical of strawberries. Eye-catching colors, soft cake core. This is definitely an extremely favorite summer cake for women as well as young children.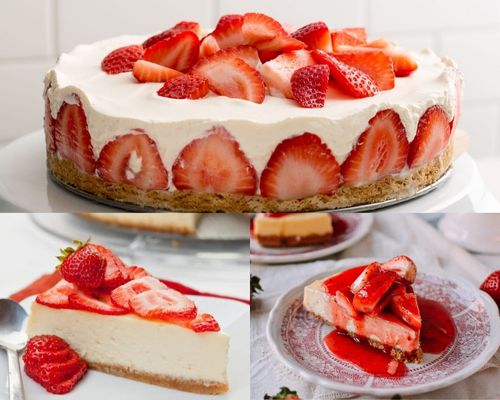 This is the entire recipe and ingredients for making summer desserts. Let's start following the recipe above to show off your own finished product with Dry Food!
Maybe you are interested:
AUTHOR CORPORATION: DRY FOOD DONG HA