Goose meat is a famous dish of Vietnamese people. From boiled swan, fried swan, steamed swan, … each dish from swan gives users a very unique experience. But perhaps, the grilled geese with garlic is the most unique and new dish today. If you want your dish to be more interesting, learn how to make delicious swan with garlic. It is a famous dish that is loved by many men. So do you know how to burn garlic yet? The following article, Dry Food  will bring you a delicious grilled swan with garlic, you will not be disappointed.
1. What is a garlic fire?
Burnt garlic is a famous specialty dish of Ha Thanh that is loved by many young people. Goose meat is marinated with a rather strange taste. When enjoying, you will see a little spicy taste numbing the tip of the tongue, but eating is extremely attractive. Burned garlic geese that are enjoyed in the middle of the cold winter is truly a wonderful dish. The first bite of geese meat you will feel your body become strangely warm.
Notice the charm of this dish. Young people will not have to "swim" to famous garlic-burning places in Hanoi such as: Ngan 71 Hang Thiec, Thuy Ngan 51 Hang Luoc, Ngan Phuong Loan 26 Le Trong Tan,… Instead, You can completely burn garlic at home very simply but still have the same taste as in the store. Here are the details on how to make the perfect garlic-burning swan at home with an oil-free fryer in a flash.
See more: 6 Ways to make delicious and strangely delicious Hanoi mixed vermicelli, eating is pure
2. How to make perfect garlic fried swan with an oil-free fryer at home?
2.1 Preparation materials:
Clean swan: 1 head (1.3 – 1.7kg)
Pre-fried garlic: 100gr
Minced garlic: 50gr
Minced ginger: 10g
Minced chili: 5g
Minced lemongrass: 1 plant
Ground pepper: 1 teaspoon
Five flavors: 1 spoon
Seasoning: 1 teaspoon
Sugar: 1 teaspoon
White wine: 1 spoon
Soy sauce: 1 spoon
Oyster oil: 1 tablespoon
Fish sauce: 2 tablespoons
Chili sauce: 1 teaspoon
Chili powder: 1 teaspoon
Lemon: 1 fruit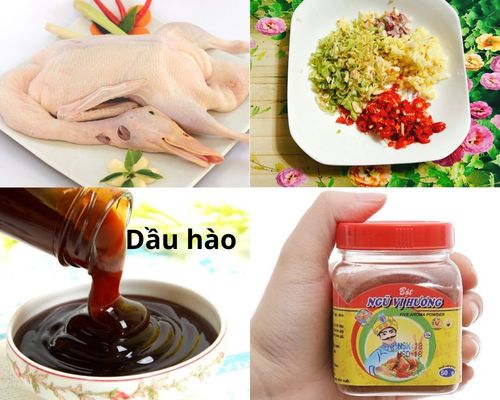 With the garlic-fired swan dish, the main ingredient is swan meat. To have a delicious dish, you need to choose delicious swan meat as follows:
Choose fresh swan: Fresh swan has beautiful color, milky white color. No yellow or brown. Touch the swan meat with your hand. If the swan meat doesn't shrink or dry, it's fresh
Choose swan without bad smell: Fresh swan does not have an unpleasant odor. If the swan has an unpleasant smell, the swan is probably spoiled
Choose big geese and thick meat: Large geese often contain a lot of delicious meat
Choose properly stored swans: If you buy swans that have been refrigerated, check the storage time to make sure they are still fresh after you buy them.
Should choose free-range geese or aquaculture: Free-range geese and aquatic geese are raised in the natural environment. So they will bring out the best taste when eaten.
In short, when choosing swans, you need to pay attention to the freshness, taste and weight of the swan to get the most satisfying dish.
2.2 Implementation steps:
Step 1: Preliminary processing
Ngan bought it, washed it under clean water. Using a knife, pick up the parts of the fluff and feathers stuck on the swan
Mix the pot of dilute salt water, put the swans in the water to soak for 5 minutes to deodorize. Pick up the geese, rinse them under clean running water. Dry
Chop it into bite-sized pieces. Put it in a bowl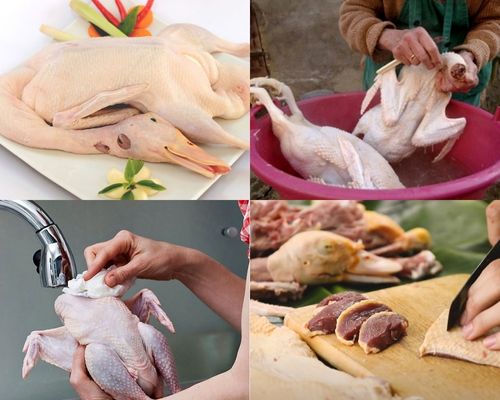 Step 2: Marinate swan meat
Put the marinade mixture including: Minced garlic + minced chili + minced lemongrass + sugar + ground pepper + minced ginger + white wine + oyster sauce + soy sauce + five spices in a bowl. Mix well together
Pour the marinade mixture into the bowl of swan meat. Wear nylon gloves, mix well. Wrap food wrap. Put the geese in the refrigerator and marinate for about 30 minutes to infuse the marinade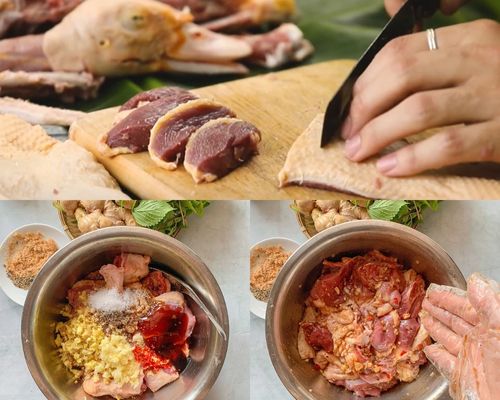 Step 3: Proceed to grill
Preheat the air fryer 150 degrees Celsius for 10 minutes
Arrange each piece of goose meat neatly into the fryer
Turn on the pot temperature to 180 degrees Celsius. Bake for 20 minutes
Each piece of swan meat is golden, hunted, and marinated in each piece of swan meat is satisfactory
Put the swan on a plate, enjoy it while it's still hot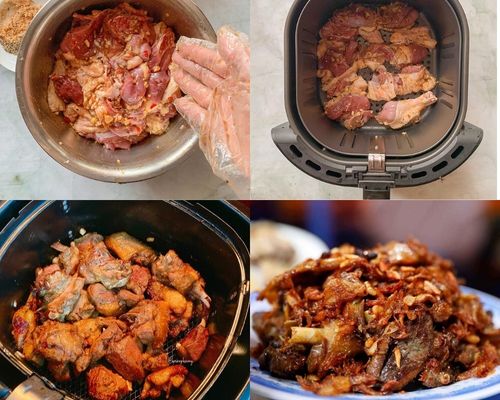 Step 4: Make the dipping sauce:
Put 3 spoons of fish sauce + 1 sugar + 1 MSG + 1 fresh chili + ground pepper + chili powder + minced garlic in a bowl
Whisk well to dissolve the sugar and MSG
Add in the lemon juice. Stir well and use to dip the swan meat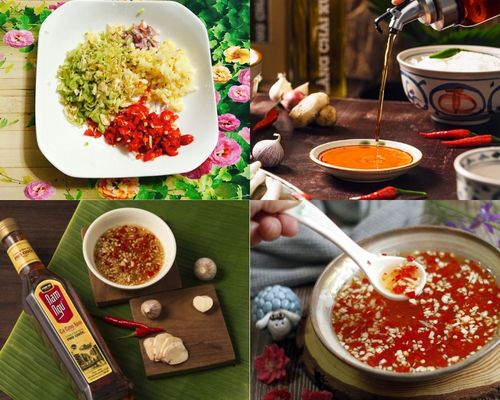 3. Conclude
Above is the article detailing how to cook garlic by frying without oil that Dry Food wants to send to readers. With the ingredients and step-by-step details above, you will surely have the same delicious garlic-burned swan dish in the store. Working from home is a bit time consuming. But in return, you have quality food, ensuring food hygiene.
Hopefully, you will have a delicious, chewy meat that will never be boring.
Maybe you are interested:
AUTHOR EDIT: DRY FOOD