Facial aging is always a fear of the majority of women. The fact that a skin full of melasma, crow's feet, age spots, freckles will make women lose confidence a lot. Today, Dry Food will help you completely overcome the above situation. Let's find out 5 ways to fight facial aging that you should know ! 
1. Causes of skin aging
Skin aging is a sign that your skin is lacking in nutrients. Elasticity decreases, connective tissue weakens. Collagen and Elastine texture is also gradually becoming loose. The skin has an excretory function, protecting the body from harmful external agents. The skin becomes weaker, making it difficult to absorb Vitamins B and D. This makes the skin no longer retain the beauty, elasticity, smoothness like in the twenties.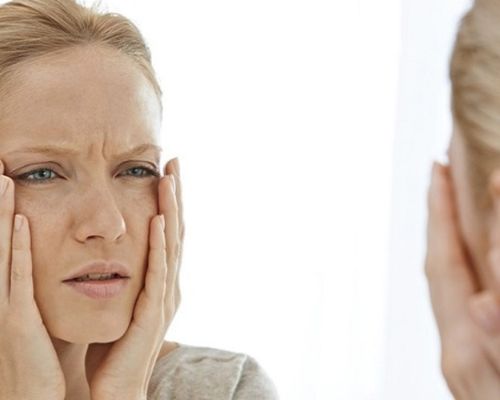 There are many causes of skin aging, sometimes it manifests itself in our daily actions that cause skin damage. Here are some causes of skin aging: 
1.1 Due to age
Age

 is the first influencing factor. Entering the late afternoon, the skin produces less collagen and the metabolism slows down. Gradually, the skin structures are destroyed, Elastin is broken, the capillaries under the skin are weakened. That is the reason that the skin begins to appear melasma, freckles, age spots, crow's feet. When entering U40, the frequency appears more and more dense.
1.2 Living lifestyle
Staying up too late, using the phone without light, being lazy. It is these actions that make the circulatory system and the radial nervous system disordered. Melanin 

pigments

 also form faster. The skin begins to appear dark spots, pigmentation, freckles.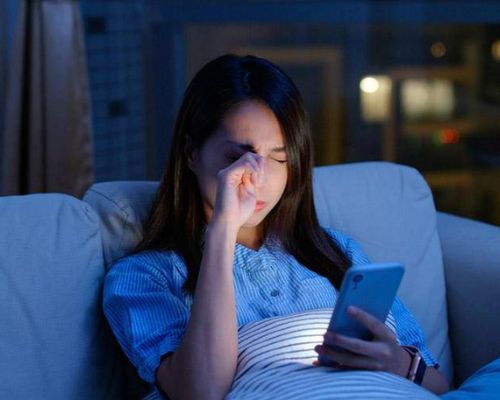 1.3 Due to the sun
Sunlight

 contains a lot of harmful ultraviolet rays. Ultraviolet rays will seriously affect the epidermis under the skin. Destroys the association of Elastin fibers. 

UBV rays

 also increase the melanin pigment in the skin. Make skin pigmentation worse, more serious. Therefore, the best way to protect yourself from the sun is to use sunscreen and sun-protective clothing. 
See more: Top 5 herbs for smooth hair for women
1.4 Due to smoking
Cigarettes contain a lot of toxic 

nicotine . 

This is a substance that causes 

oropharyngeal cancer

 . This substance is also the culprit that causes your skin to age quickly. Smoking for a long time and continuously makes your skin less elastic, the aging process takes place quickly. And the lesions on the skin began to appear with more frequency. In addition to damaging the skin, nicotine in cigarettes also carries many other dangerous diseases. Especially throat cancer and lung cancer. Quit smoking to protect your health and the community. 
See more: The effect of rosemary essential oil – DIY rosemary essential oil and dried rosemary at home
1.5 Due to negative physical effects on the skin
Washing your face too hard or having a strong impact on your skin will cause your skin to sag, forming scratches. To avoid this, massage your face with 

essential oils

 . This will help the face skin to be free of sebum, firmer and smoother.
2. Signs of facial aging
Our body begins to show signs of aging from beyond the age of 20. On the body, signs of skin aging begin to appear with a dense frequency if we are subjective. Common signs of facial aging: 
Begins to form wrinkles on the surface of the skin

Hair changing color and thinning

Sagging neck and chest skin

Cheeks begin to appear melasma, age spots, crow's feet

Eyebrows fall out a lot

Skin no longer elastic, smooth and firm

Or have dry skin, dry lips?

Knees and elbows appear wrinkles

Feet pain and calluses when using high heels
3. 5 ways to combat facial aging that you should know
3.1 How to fight skin aging in your 30s
When you turn 30. Wrinkles in the eye and mouth area begin to appear. Lips and cheeks begin to lose their fullness and become less elastic. So we will fight skin aging at the age of 30 by the following:
Use sunscreen every day to protect skin, increase elasticity

Use extracts containing Vitamin A to treat acne and remove wrinkles

Treating skin damage caused by the sun

Use reasonable, healthy skin care products

Need to have a proper diet

Exercise regularly

Enhance, improve sleep quality

Control your weight in your 30s
See also: What is resistance? What is the importance of resistance to the body?
3.2 How to fight facial aging from nature
The effects from nature also make your skin change a lot. Things that seem simple can sometimes cause damage to the skin. Anti-aging facial skin from nature is always a question that makes women headache. Check out some anti-aging facial treatments:
Protect your skin from the sun. Use sunscreen, sunscreen

Build a healthy diet

Drink 2 liters of water every day

Mask from nature

Use a daily moisturizer

Daily makeup remover

Exfoliate dead skin cells

Regularly massage your face to relax your skin and close your pores

Limit the use of low-light electronic devices
See more: Beauty method from rose petals for smooth white skin
3.3 How to fight skin aging at home
At the age of 25, women's skin begins to show signs of skin aging. The most visible are crow's feet at the corners of the eyes, wrinkles in the forehead area. This situation will make women extremely worried because of the loss of youth. Facial skin care refurbishment is very important. Let's take a look at some safe and economical ways to fight skin aging at home :
3.4 How to prevent skin aging around the eyes
The skin around the eyes is very vulnerable to changes in the body. When there are any unusual signs, the eye area will signal the beginning. So how to fight aging skin around the eyes now? Let's find out together:
Gently care for the skin around the eye area

Massage the skin around the eyes

Change your lifestyle and lifestyle

Regularly sunscreen for the eye area

Moisturize and moisturize more often
3.5 Ways to fight skin aging at the age of 40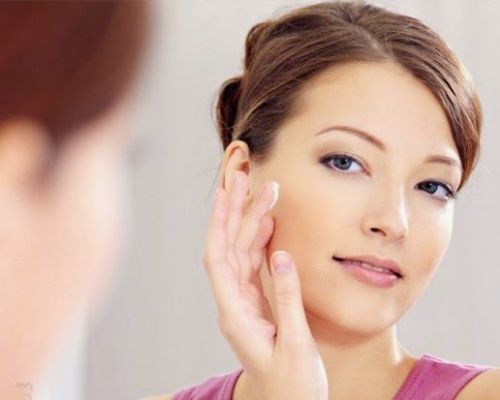 U40 is the age when bad signs of skin appear more dense. Facial skin care will have to take place regularly. The use of cosmetics also requires careful advice from a doctor. If used indiscriminately will make the skin worse day by day. Ways to fight skin aging in your 40s :
Protect your skin from the sun. Limit going out at 10am and 2pm

Limit sunbathing

Regularly clean your face

Use healthy foods

Get enough sleep
See more: Effectively prevent skin aging you already know? Causes and signs
In short, facial care at any age is important. The goal of facial skin care is to slow down the aging process. Using products such as blemish creams, eye serums, and other skin care products can reduce the signs of aging. If you still have doubts about facial skin care products, you can visit a dermatologist for more detailed advice. 
4. Anti-aging facial creams
According to dermatologists. From the age of 25, the skin begins to show signs of formation of wrinkles and the use of anti-aging skin products, improving wrinkles is essential. Let's take a look at some safe types of anti-aging facial skin :
Image Ageless Total Repair Creme . Image Ageless Total Repair Creme

Obagi 360 anti-acne skin rejuvenation cream

Paula's Choice Anti-Aging Cream

Specialist Nuit Collagen Specialist Deficiency Anti-Aging Cream

SVR Hydracid C20 Anti-Wrinkle Cream

Isispharma firming day cream

White Doctors Anti-Aging Facial Cream

Avène Physiolift Night Balm
See more: Beauty with black turmeric is effective?
5. Ending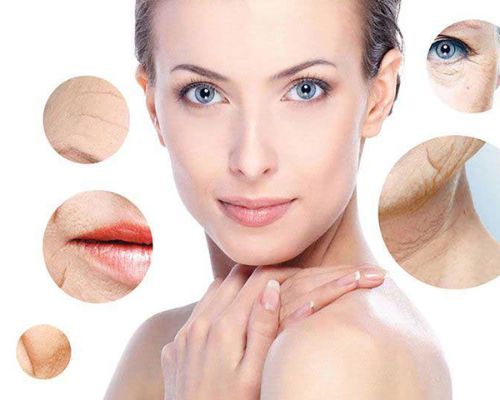 Above is a summary of 5 ways to prevent facial aging safely and conveniently at home. In addition, Dry Food also provides you with a number of extremely effective and benign skin care products at a very cheap price. To be safe, women need to consult with doctors to avoid losing money. Hope the above article provides enough useful information for you!
Hotline: 1900 986865
Address: 
Address 1:

 No. 11 Kim Dong – Giap Bat Street – Hoang Mai District – Hanoi

Address 2:

 A11 – Lane 100 – Trung Kinh Street – Yen Hoa Ward – Cau Giay District – Hanoi

Address 3:

 No. 02/B Quarter 3 – Trung My Tay 13 Street – District 12 – Ho Chi Minh City
REVIEW MORE OTHER USEFUL INFORMATION AT: https://thucphamkho.vn/tin-tuc-su-kien/