People often think of meat and fish as a measure of conditional meals, and green vegetables are the opposite. However, in Vietnam, there are still many vegetables that are considered "rare and hard to find" that are still very good for health. For these reasons, they are sold at prices ranging from several tens, hundreds of thousands, even up to millions of dong per kilogram. Let's learn about strange vegetables in Vietnam with Dried Food in the article below.
1. Wild gooseberries (Zedra)
Netizens are "shocked" many times when they know that the price of green vegetables in foreign countries is quite expensive. In Vietnam, most vegetables are usually cheap. You only need from a few thousand dong to buy a bunch of fresh vegetables right away. One of the most expensive exotic vegetables today is cassava.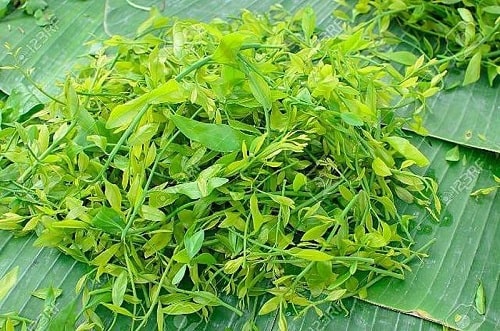 Cayenne vegetable, also known as the main cassava plant, the forest root vegetable… is a light-loving plant. The tree grows naturally on mountain peaks from 100m to 200m above sea level. Almost only appear in some northern provinces such as Cao Bang, Lang Son, Lao Cai, Quang Ninh…. The trunk is large, sometimes up to tens of meters high. Therefore, picking young leaves of this plant is very difficult.
Moreover, the leaves and young shoots of the plant are dark green, very glossy. It is considered to contain many healthy minerals. When cooked, they taste incredibly sweet. Because of the above reasons, each kilogram of vegetables sold on the market has a price ranging from 120,000 VND to 200,000 VND depending on the time.
In particular, the forest sweet potato associated with the place of Huong Pagoda has now become a famous brand of clean vegetables. It is sold at a high price at the Perfume Pagoda festival and the northern supermarket chain. According to the sensory evaluation of gourmets, Perfume Pagoda vegetables are more delicious, fragrant and richer than other white vegetables. Therefore, its price can sometimes reach millions of dong per kilogram.
2. Vegetables advance king
King vegetables are also known as sea celery, boiled peas, jelly or dried celery. This vegetable usually only grows in the central coastal areas of our country. This plant has a compound leaf stem, i.e. the leaf and stem are one and always have only two branches. The petiole is soft but tough, the size of a little finger or possibly larger.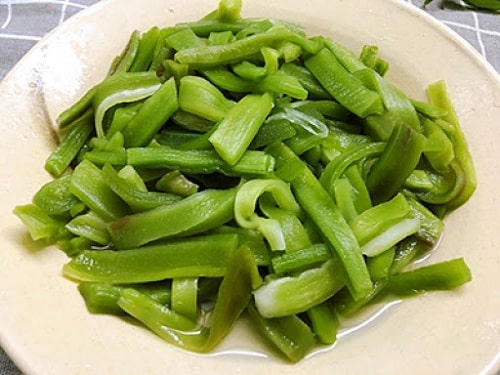 King's vegetable has a rather strange shape, usually only appearing in the coastal areas of our country.
The main season of sea celery is usually in April of the lunar calendar every year. Currently, the market often sells vegetables in the form of fresh, dried, pickled … The price is not cheap at all, sometimes ranging from 300,000 VND – 500,000 VND / kg. Sometimes it is scarce, sometimes up to millions of dong. Usually, people often buy these vegetables to process dishes such as salad/manifold, stir-fried meat, cook soup, etc. This is also one of the strange vegetables that many people are looking for.
Read more: Suggest a tea to drink that is suitable for each subject
3. Rock Sprouts
Rock sprouts are plants that grow almost exclusively in cold climates, in the high mountains of the North. In particular, Sa Pa (Lao Cai) is considered the most famous place for this vegetable. From November to April next year is the main harvest season of this vegetable. At the end of the season, it will be very difficult to find rock sprouts.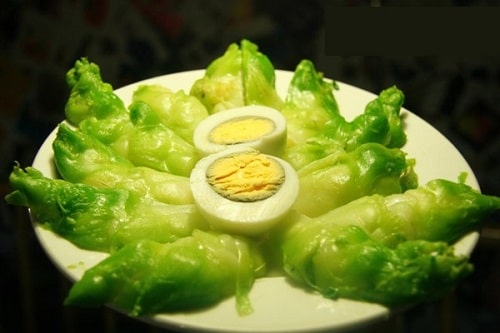 As the name suggests, this vegetable has a lot of sprouts growing around like bamboo shoots, forming a pointed pyramid. Their trees are quite large, weighing 1-2kg. Fresh vegetables will be firm, crunchy and not crushed. In colder weather, vegetables are more juicy and can only be found in a single winter. Because of the "rare and hard to find" level, stone sprouts are hunted by housewives and traders a lot.
According to experienced people, rock sprouts can be boiled or sautéed. If you want to keep the freshness, you should only stir-fry vegetables with animal fat to keep the green color and sweetness. Rock sprouts have an average price of 50,000 VND to several hundred thousand a kilogram.
See more: See immediately the notes when using tapioca flour if you don't want to get sick
4. Rotten vegetables
Rotten vegetables are also known in Thai as pac nam. This is a climbing plant, the trunk and branches have many sharp spines. They often grow wild in many forests in the Northwest. The trunk is elongated, wrapping around any tree species that live nearby. The reason for such a unique name is due to the characteristic scent that is considered "difficult to smell" of this plant.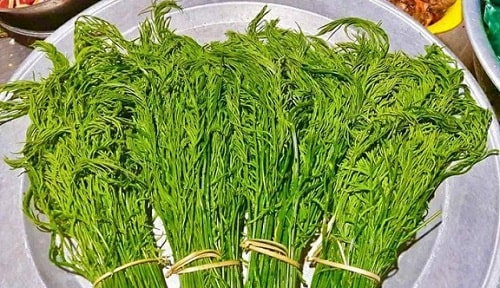 Normally, people in the Northwest do not eat the whole tree, but only use young shoots with many small and long leaves. Buds are chopped for processing into specialties. This is considered the most beautiful leaf, usually only appearing in March and April every year. At this time, people in the highlands go to the forest to find "lucky peace" that nature offers.
Spinach is often processed by highland people into many delicious dishes. For example, cook soup, stir-fry garlic, stir-fry eggs or make salad. Usually, people here often combine with buffalo meat, pork or fresh fish caught from the stream. Currently, to find and buy this vegetable is not easy and the price is not cheap. The price usually ranges from 65,000 VND – 90,000 VND/kg.
See more: Do orangutans lose weight? How to use orangutan seeds effectively
5. Sea bitter vegetables
This is a plant that likes to live in a humid environment. The vegetable grows in canals, creeks, estuaries, swamps, or white sandy beaches. For a long time, people have been spreading the word that a vegetable "must eat once in a lifetime" because of its deliciousness and extremely good for health.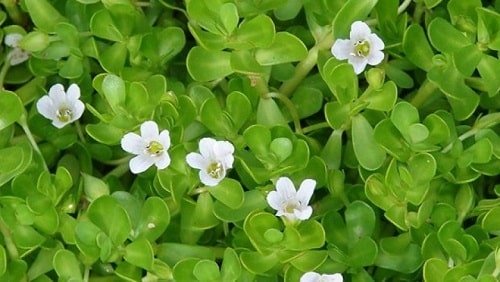 Sea bitter vegetables are also one of the vegetables with strange flavors that many people like. With sea bitter vegetables, you can use it to dip hot pot, cook sour soup of snakehead fish, cod fish … or dip all "delicious". At times, the price of this vegetable is up to 95,000 VND / kg, more expensive than meat, but many people do not regret buying it.
Read more: Where to buy sage leaves to ensure prestige and quality?
6. Crab crab vegetables
Crab claw vegetables also have many other names such as pepper vegetables, single-needle plants, single needles, buttons, like acupuncture, devil acupuncture … This is a herbaceous plant, branched about 20-40cm high. The stalks are watery, viscous, the leaves are pointed and clear green.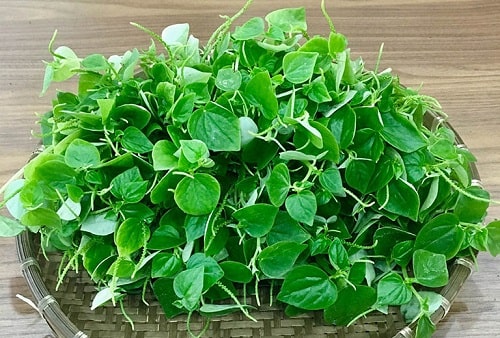 This is a wild plant but it is as expensive as fish meat, about 70,000 VND – 110,000 VND/kg. The reason for their name is that they are considered by many countries around the world, including Vietnam, as a "panacea" beneficial to health. Crab vegetables when eaten have a mild sour taste, often used to mix salads, stir-fry garlic or eat raw.
Here are some exotic vegetables that are being sought after by many people today. With a different taste, the price is a bit high, but the nutritional content is extremely abundant. Add these vegetables to your daily meal to feel the difference. And don't forget to update the information in the News section .